Charleston: An Architectural Legacy, Part I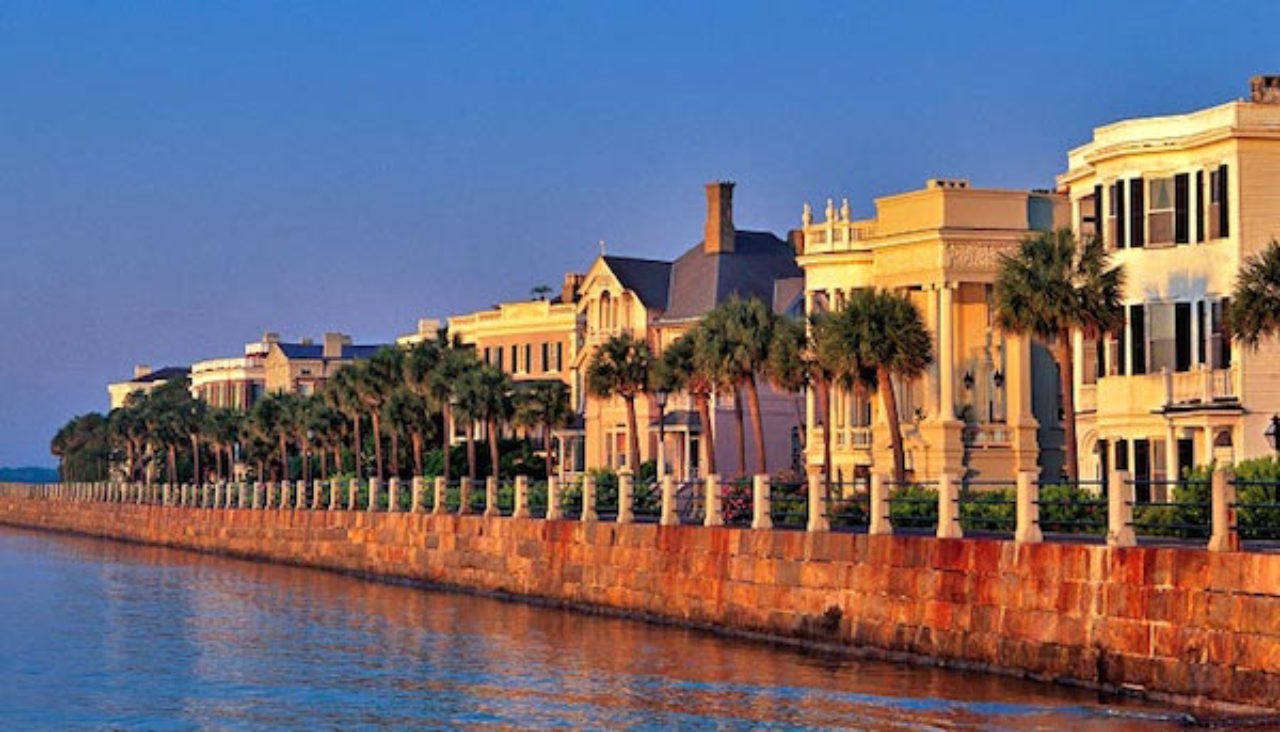 Joseph P. Riley served the city of Charleston, SC as Mayor for 40 years, until January 11, 2016 when he stepped down from office. Riley was in fact one of America's longest-serving mayors, and – certainly for contemporary classicists, preservationists, and urban planners – he was among the most important. Under Riley's leadership, Charleston emerged from a period of economic and urban blight into one of the country's most vibrant cultural centers. This month, we celebrate Charleston and the architectural legacy Joe Riley helped revive and return to prosperity.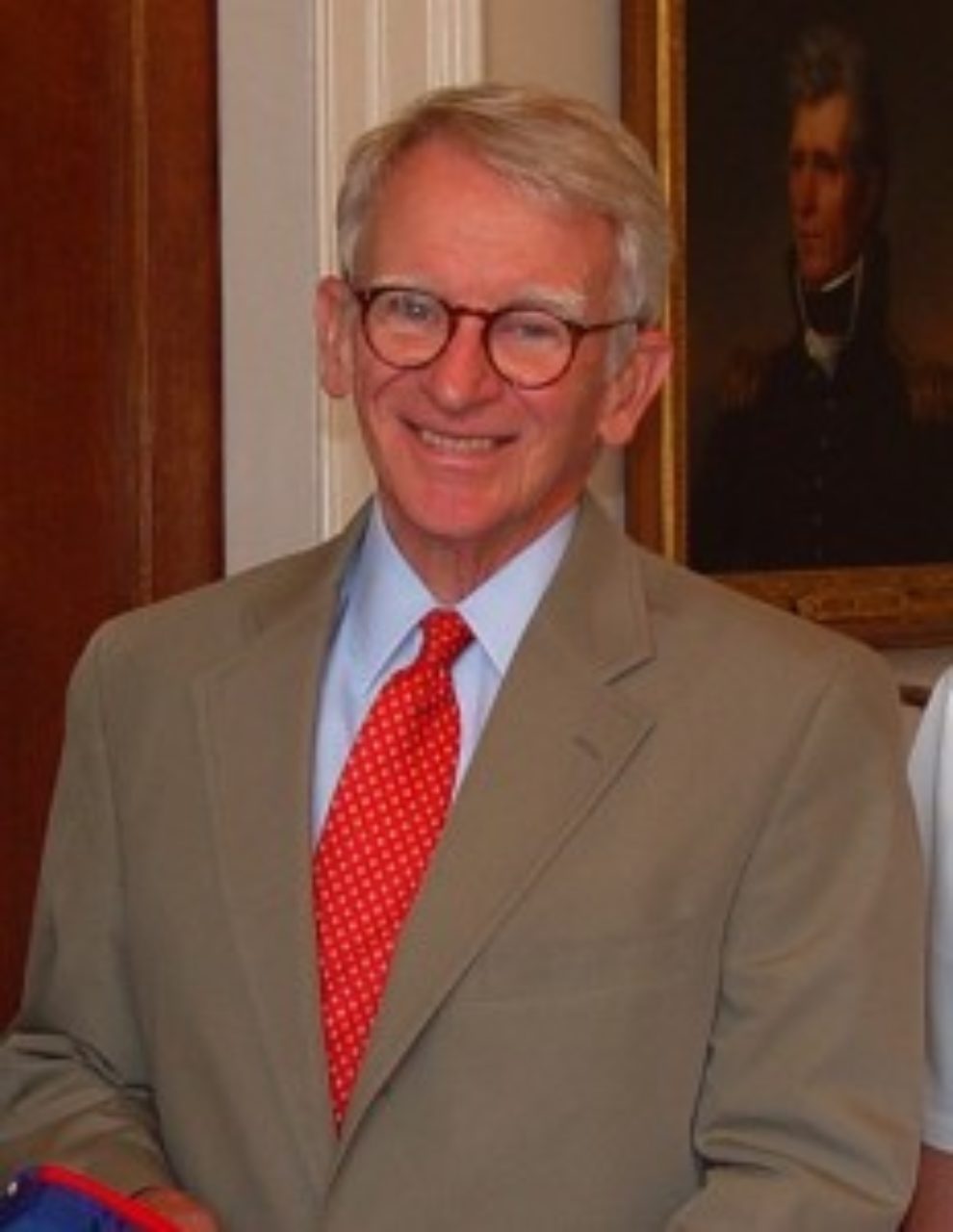 Joseph P. Riley,Image Credit: Wikipedia.org
It's no surprise that preservation is embedded deeply in the history of Charleston, which became one of America's earliest advocates of preservation. In 1931, the city designated the first historic district in the United States (preceding the federal designation by three decades), which was administered by a Board of Architectural Review. Charleston's progress over the last four decades is unprecedented, thanks to Riley's efforts as Mayor. After winning the election in 1975, Riley immediately embarked on revitalizing the city's downtown. His first major project was the construction of a new hotel and conference center on a vacant lot located in a critical position at the heart of the city's commercial district. Riley persevered through initial criticism of the project's scale, as well as several legal challenges, to finally open Charleston Place in 1986. The conference center is designed to reflect and complement the architecture of historical Charleston, and has become one of the focal points of the city's now thriving downtown. King Street, on the western side of the complex, is today considered by many to be one of the top shopping streets in the United States.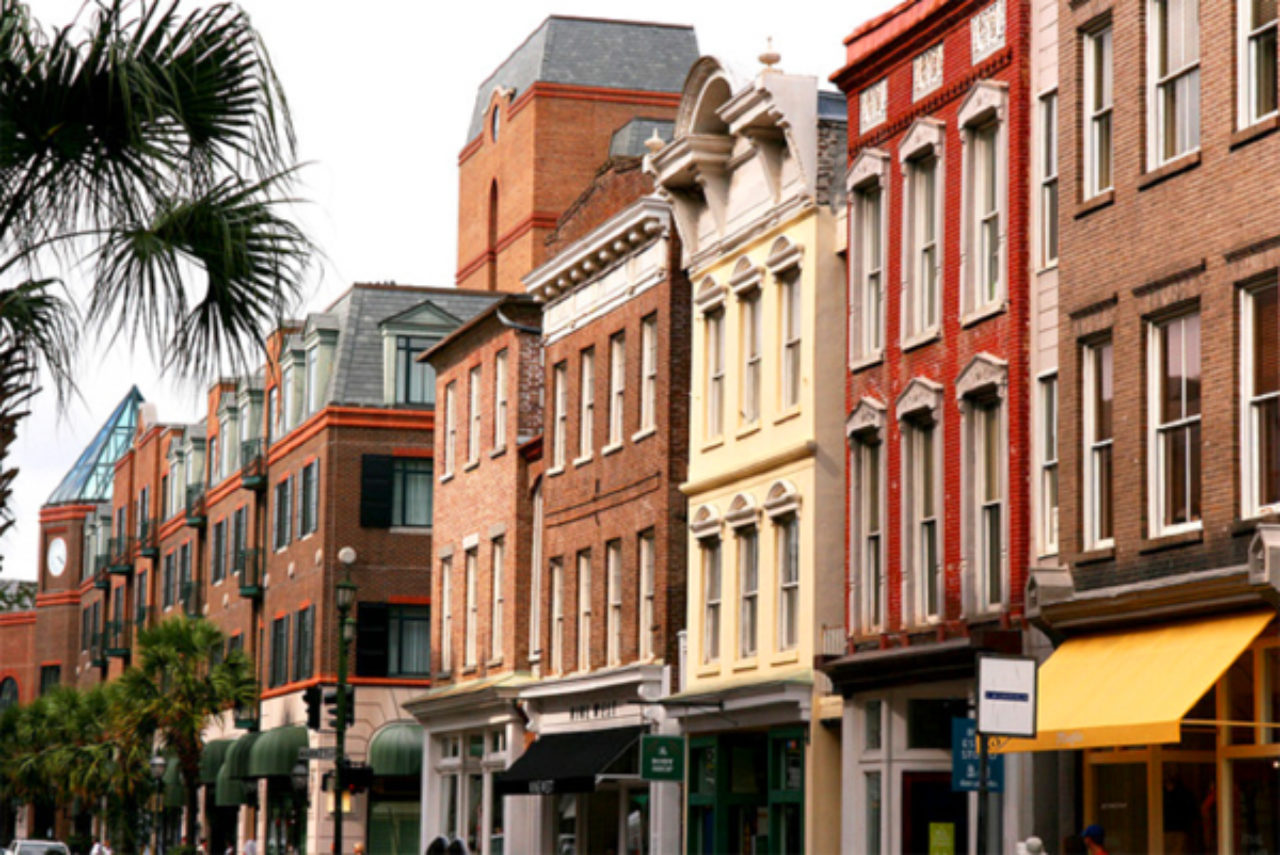 Buildings on King Street, Image Credit: charleston.thedigitel.com
Riley also led an initiative to rebuild a section of Charleston's dilapidated waterfront (previously home to wharfs and shipping terminals) into a public park. Since 1990, Waterfront Park has provided the City of Charleston a public green space and views of the Cooper River, Castle Pinckney, the U.S.S. Yorktown, and Fort Sumter. One of the park's focal points is its pineapple fountain – the pineapple motif is common among classical buildings and appears throughout Charleston as a symbol of the city's hospitality.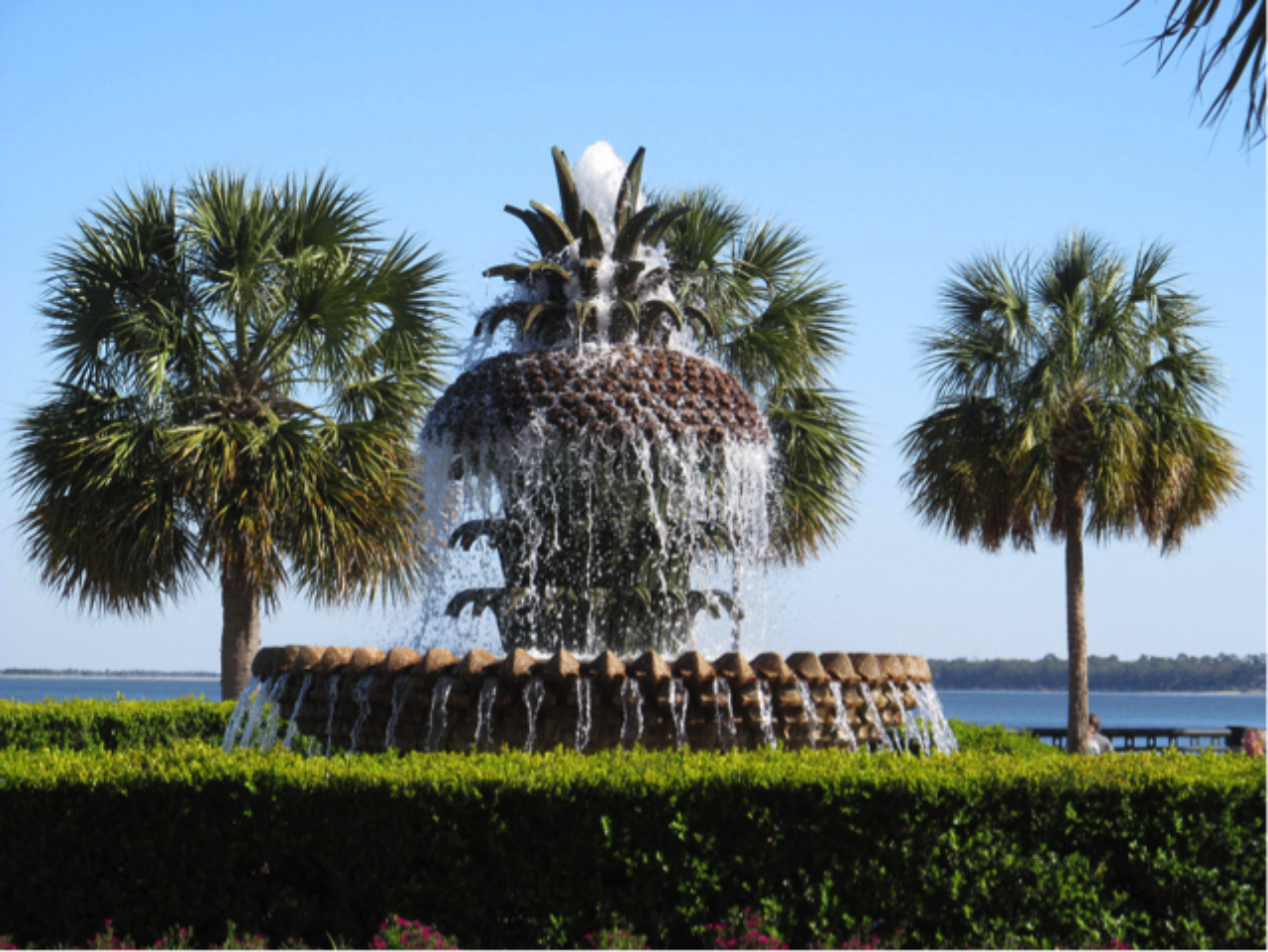 Waterfront Park, Image Credit: Flickr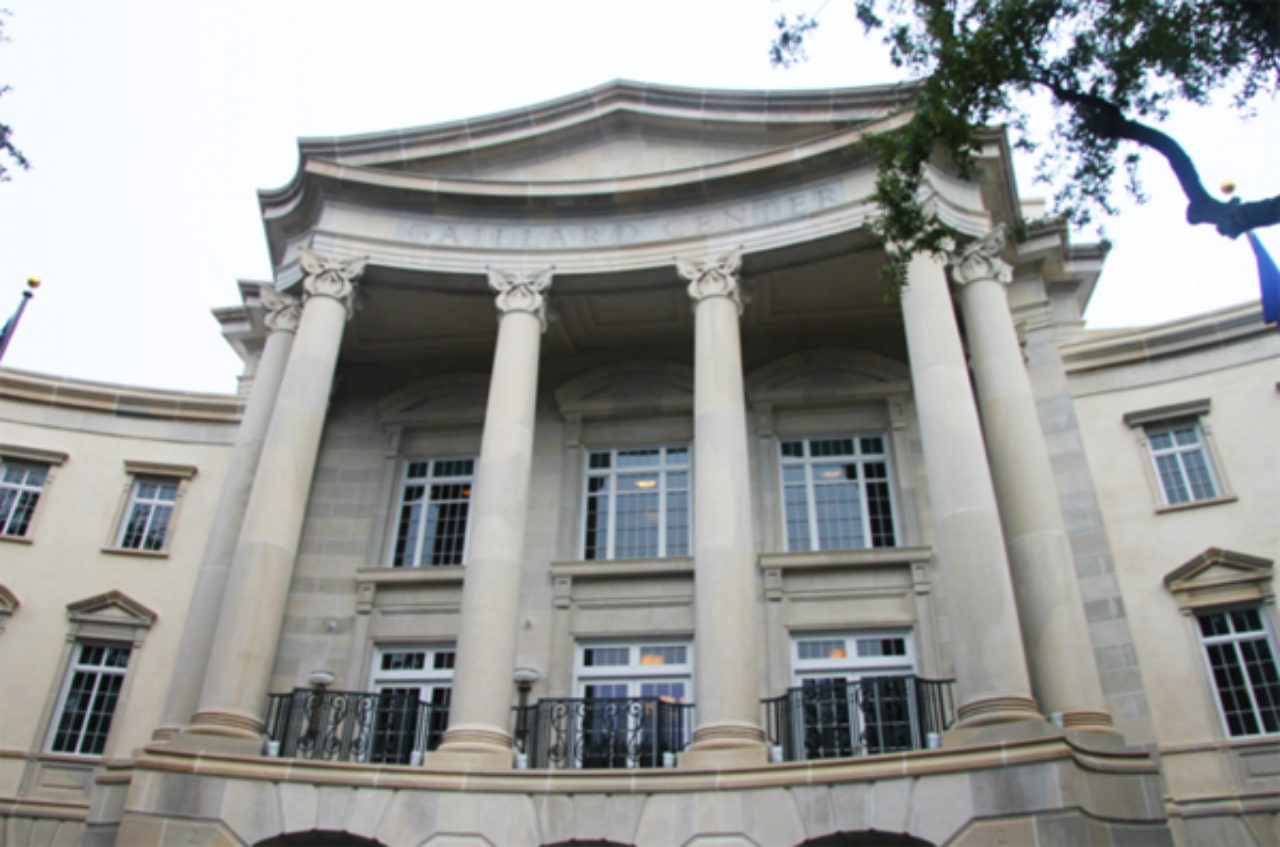 Gaillard Center, Image Credit: Flickr
While Charleston's architectural history spans several hundred years, the city's cultural and artistic legacy is undoubtedly more vibrant today than ever. Last October, Charleston opened the Gaillard Center, a brand new, classically designed performing arts building by ICAA member firm and Arthur Ross Award winner, David M. Schwarz Architects. The building is a contemporary reminder of the important link between a city's culture, its buildings, and its economic vitality. As Mayor, Riley was a critical proponent for the Gaillard Center, and the City of Charleston funded half of its $142 million cost with the rest paid for by private donors.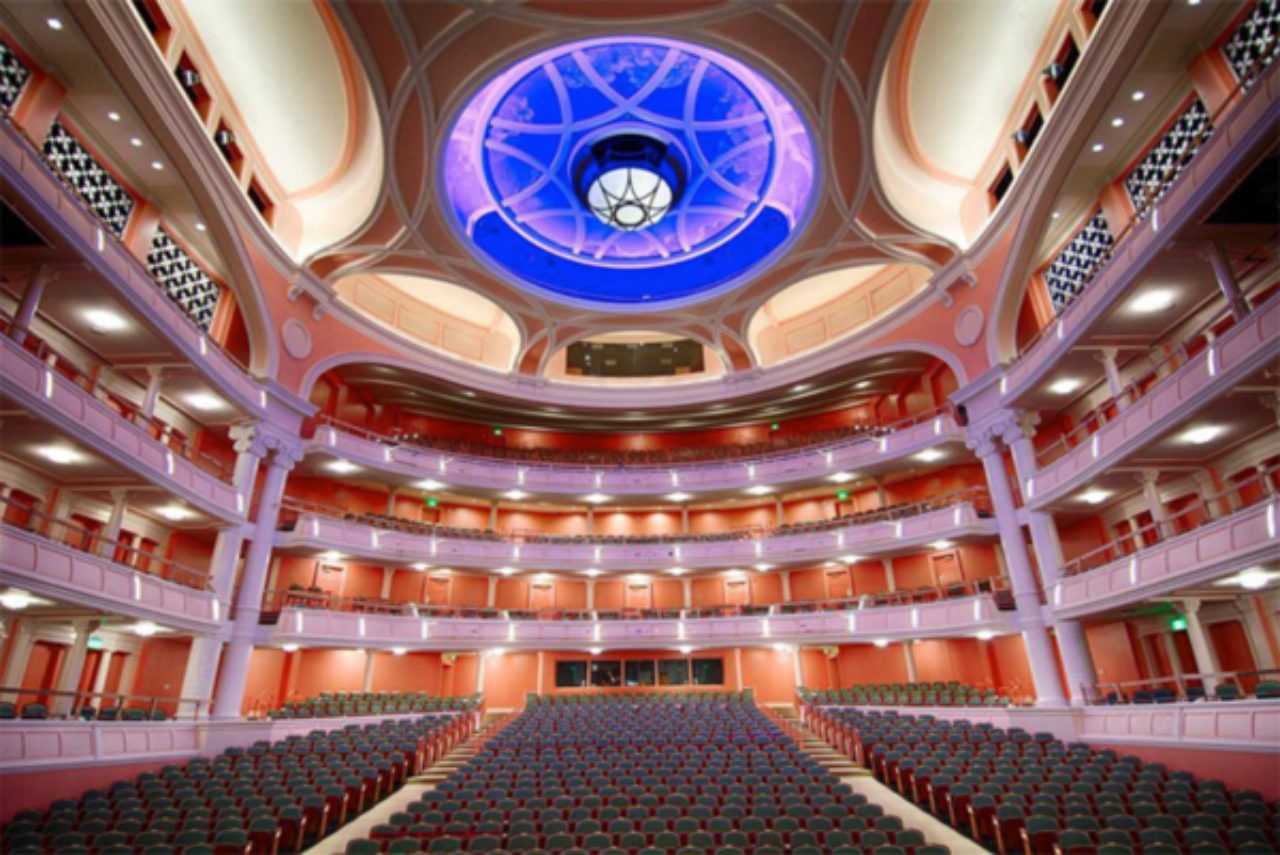 Gaillard Center Interior, Image Credit: Akustiks.com
In revitalizing Charleston, Riley has repeatedly emphasized the crucial link between his economic goals and the architectural and urban heritage of the city. Seeking to bring this ethos of planning and preservation for the public benefit to other cities around the country, Riley founded The Mayors' Institute on City Design (MICD) in 1986. As a leadership initiative of the National Endowment for the Arts, and in partnership with the American Architectural Foundation and the United States Conference of Mayors, MICD aims to help "transform communities through design by preparing mayors to be the chief urban designers of their cities." For his vast contributions to architectural, urban, and cultural prosperity in Charleston and the United States, Riley has received numerous honors – including an Arthur Ross Award from the ICAA (in the category of "Stewardship") in 2001 and the National Medal of the Arts by President Obama in 2009, in addition to numerous other accolades.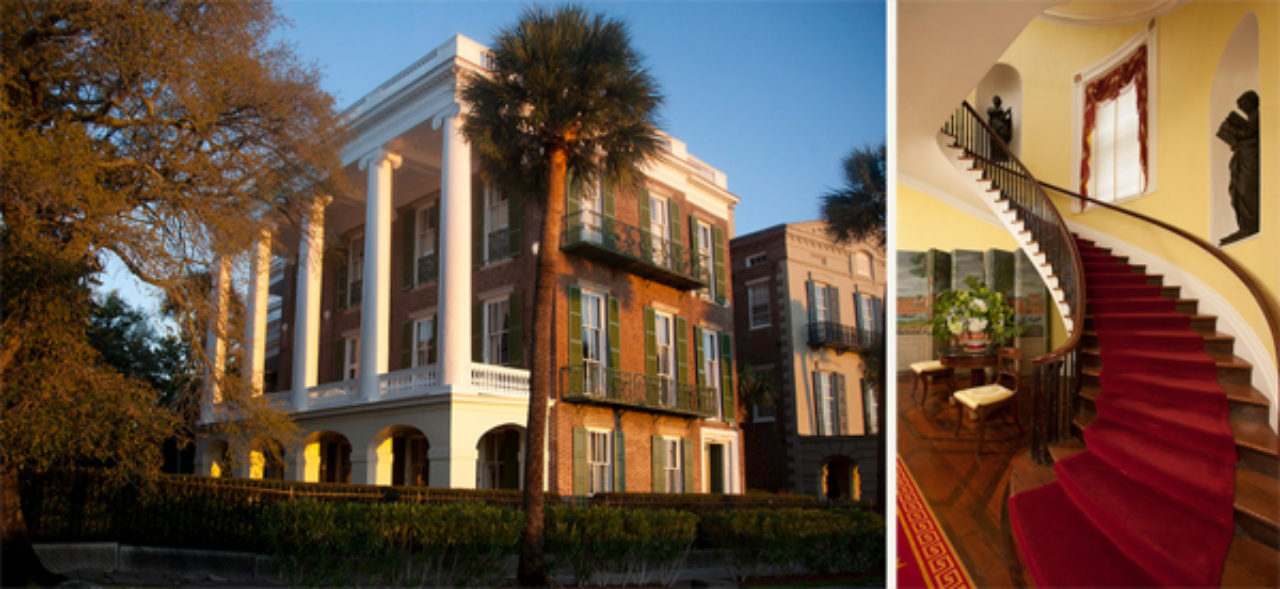 Roper House, Images Courtesy of Classical American Homes Preservation Trust and
The Richard Hampton Jenrette Foundation
Because of Riley, Charleston is recognized as one of the country's great architectural cities and is one of my personal favorite towns to visit. For me, one of the architectural highlights is Roper House, an 1838 Greek Revival home that is owned by Richard H. Jenrette and part of the Classical American Homes Preservation Trust (CAHPT) – an organization Jenrette founded and one that the ICAA is proud to collaborate with frequently. William C. Gatewood House is also a masterpiece; dating back to 1843, it was recently restored by ICAA member firm, G.P. Schafer Architect. And, of course, there's the Louis DeSaussure House, which was designed by architect William Jones in 1859 in the late-Greek Revival style with Italianate elements.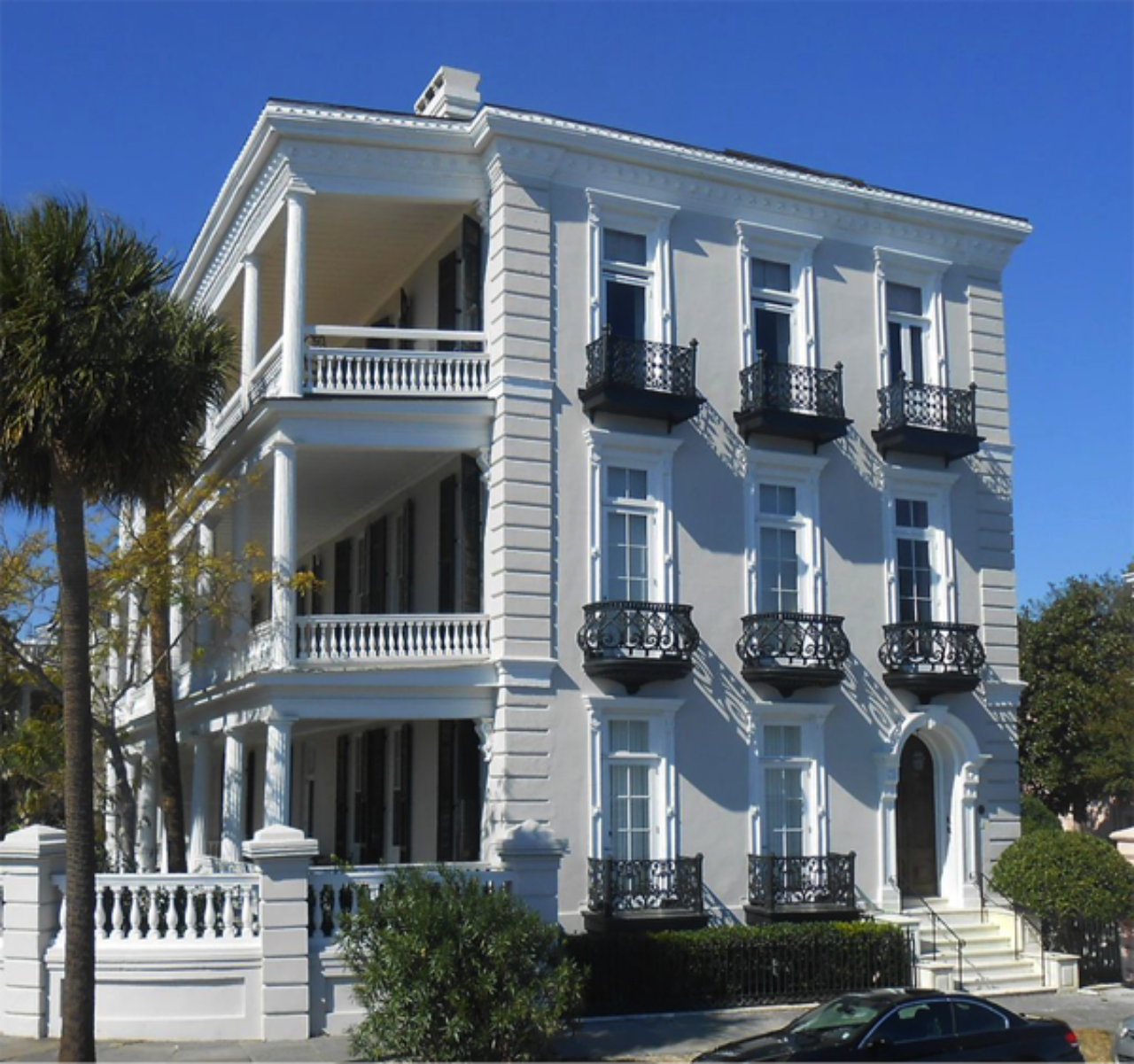 Louis DeSaussure House, Image Credit: Wikipedia.org
Charleston is home to many, many more architectural gems, which is why the ICAA hosted a "Private Charleston" travel program last October. Despite torrential rain and flooding caused by Hurricane Joaquin, our guests thoroughly enjoyed the historic city. A special thanks is in order to ICAA Member and Charleston resident, Carolyne Roehm who hosted our weather-worn guests in her home, treating them to sandwiches and champagne.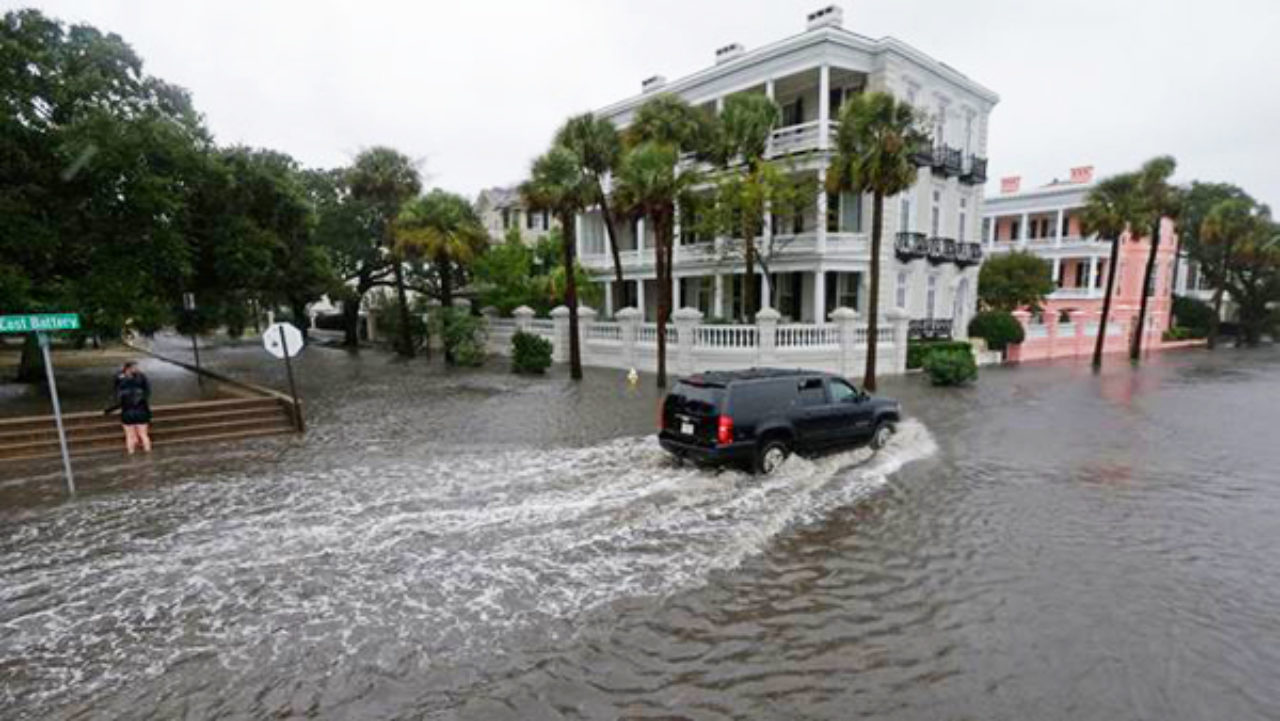 Charleston remained resilient, despite flooding caused by Hurricane Joaquin, Image Credit: Chuck Matthews / Associated Press
This January, we applaud Joe Riley for his years of dedication to the City of Charleston and its architectural and cultural heritage. Stay tuned for a second installment of this series, featuring an interview with Mayor Riley.
Featured Image (of Battery) Credited To:
The Huffington Post