Charleston: An Architectural Legacy, Part II An Interview with Mayor Joe Riley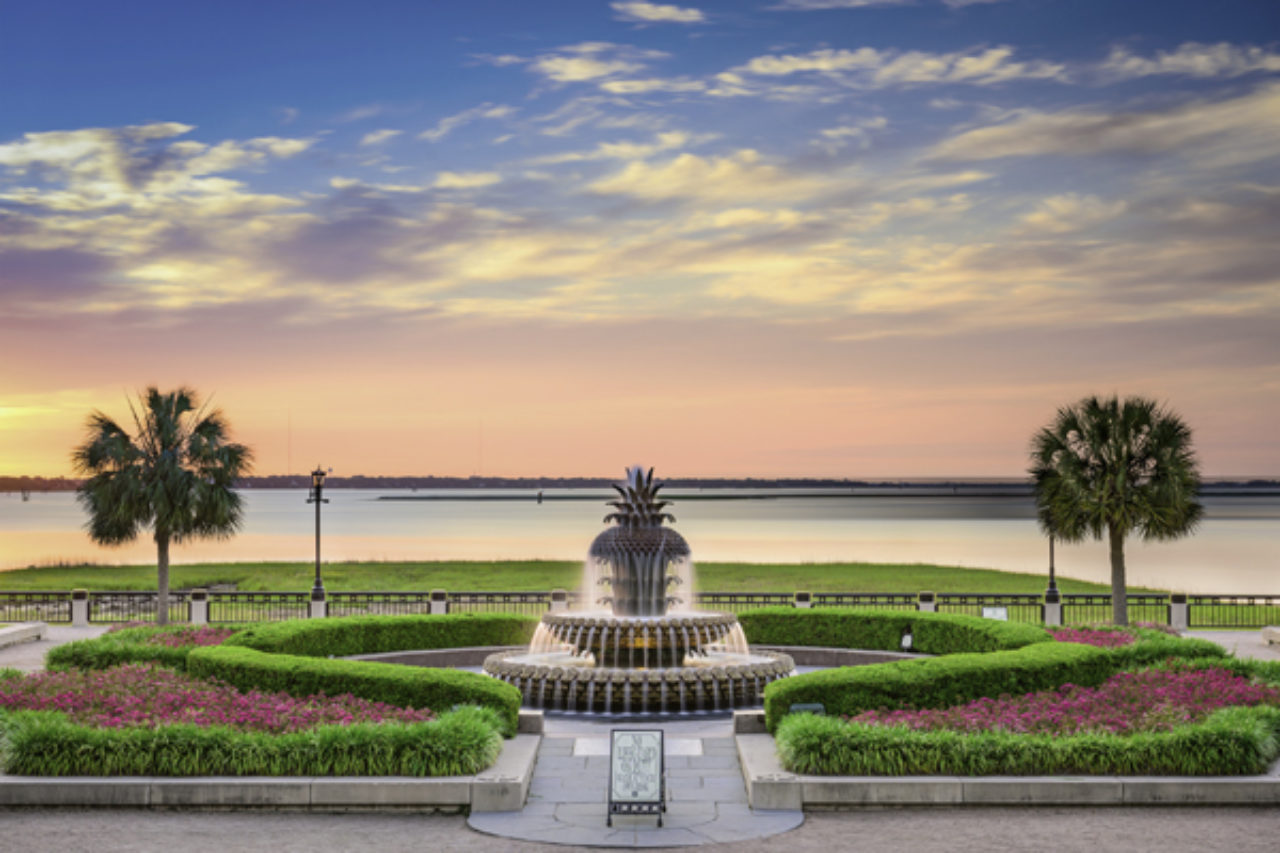 Waterfront Park, Charleston, Image Credit: iStock.com/Sean Pavone
Last month, following the conclusion of Joe Riley's 40 years in office as Mayor of Charleston, I wrote a piece celebrating that city's remarkable architectural legacy. In February, I had the opportunity to speak with Mayor Riley about how he helped revitalize Charleston during a time when the future of the American city was in doubt, and how his leadership helped galvanize mayors across the country to engage more actively in urban design. We spoke about how to balance modern development in a traditional environment, his reverence for the public realm, and his next project: the International African American Museum.
Peter Lyden: You were one of America's longest serving Mayors, in office for 40 years. How has the city changed since you took office in 1975?
Joe Riley: Well, it's changed greatly, and I'm proud to say, I believe, all for the good. It's become a more beautiful city. We worked very hard to revitalize the downtown and the business district, and to restore neighborhoods that had suffered from disinvestment. We built public spaces, added substantially to the park system, and brought life and energy back to the public realm.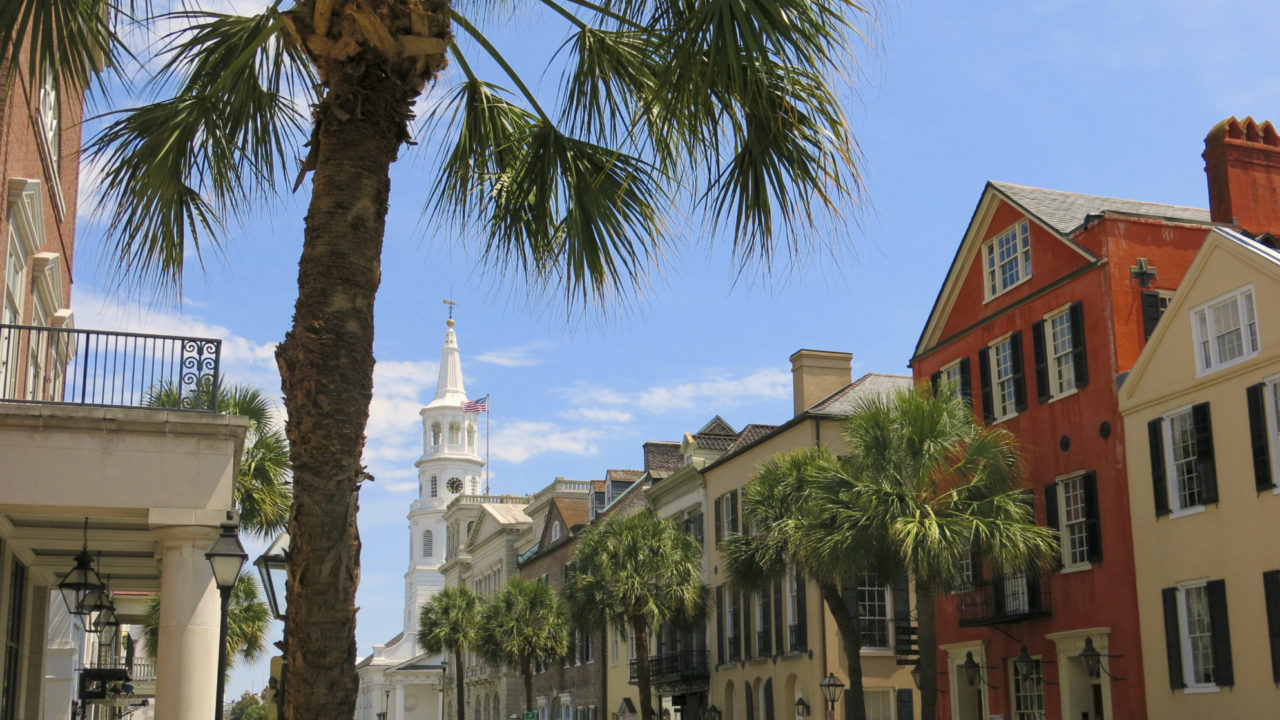 Downtown Charleston, Image Credit: iStock.com/shyflygirl
Peter Lyden: I've been going to Charleston for 30 years and it's changed drastically. One of your first projects was Charleston Place. Why did you choose that as one of your priorities, and what challenges did you face related to development and urban planning?
Joe Riley: Charleston Place was picked for a very good reason. The city had commissioned a strategic plan, which is so important for a city to have, and developing Charleston Place is what the plan recommended. And it was a logical decision. The site we chose, located on two important corners downtown, had the most catalytic potential if done right. The main challenge was to not compromise on any aspect of the project. It needed critical mass; it needed be scaled and designed correctly; and it needed a lot of energy. What downtowns need is the life that occupants and visitors give them.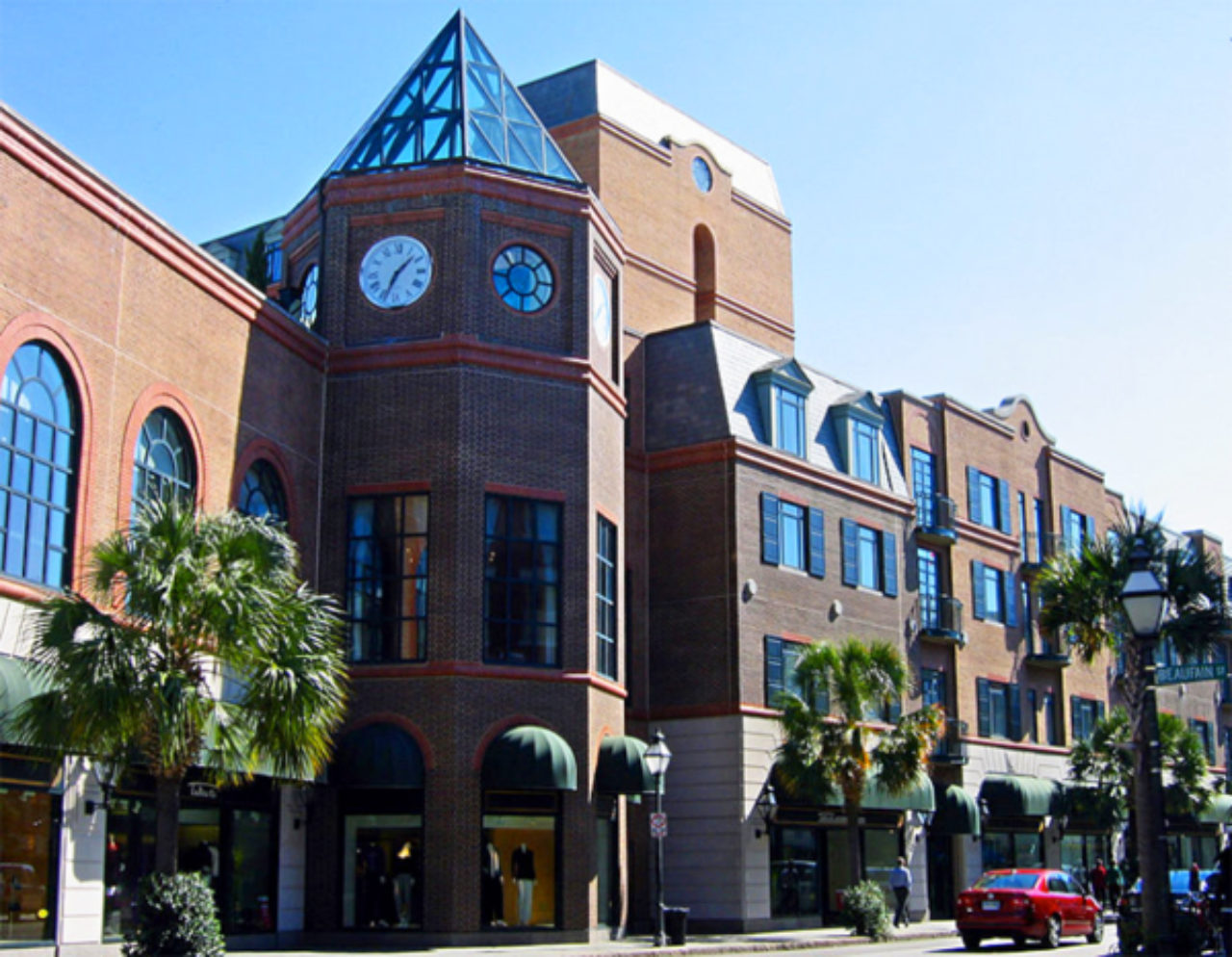 Charleston Place, from King Street in downtown Charleston, Image Credit: Wikipedia.org
Peter Lyden: How did you balance the goals of building a modern, economically vibrant city while maintaining its traditional characteristics?
Joe Riley: The answer is very carefully and very thoughtfully. But that careful approach hasn't kept contextual buildings from being built, nor should it. In great cities you can see different time periods represented. But you stick with the basic rules that are universal and that are the language of the city. You make the buildings human scale so that the street – the public realm – is respected and enhanced, and you're careful when you have any say at all in the choice of materials and colors. The Board of Architectural Review (Charleston's is the first in America) works very hard with city staff to really "sweat the details." You care and make sure everybody knows you care.
I remember that the developer's [of Charleston Place] first choice of brick was fine in many respects, but we felt it wasn't quite at home there. So, I drove the developers around town to let them see some late 19th and early 20th Century buildings to help them understand the city's design "palette." That tour became a reference point, and that helped.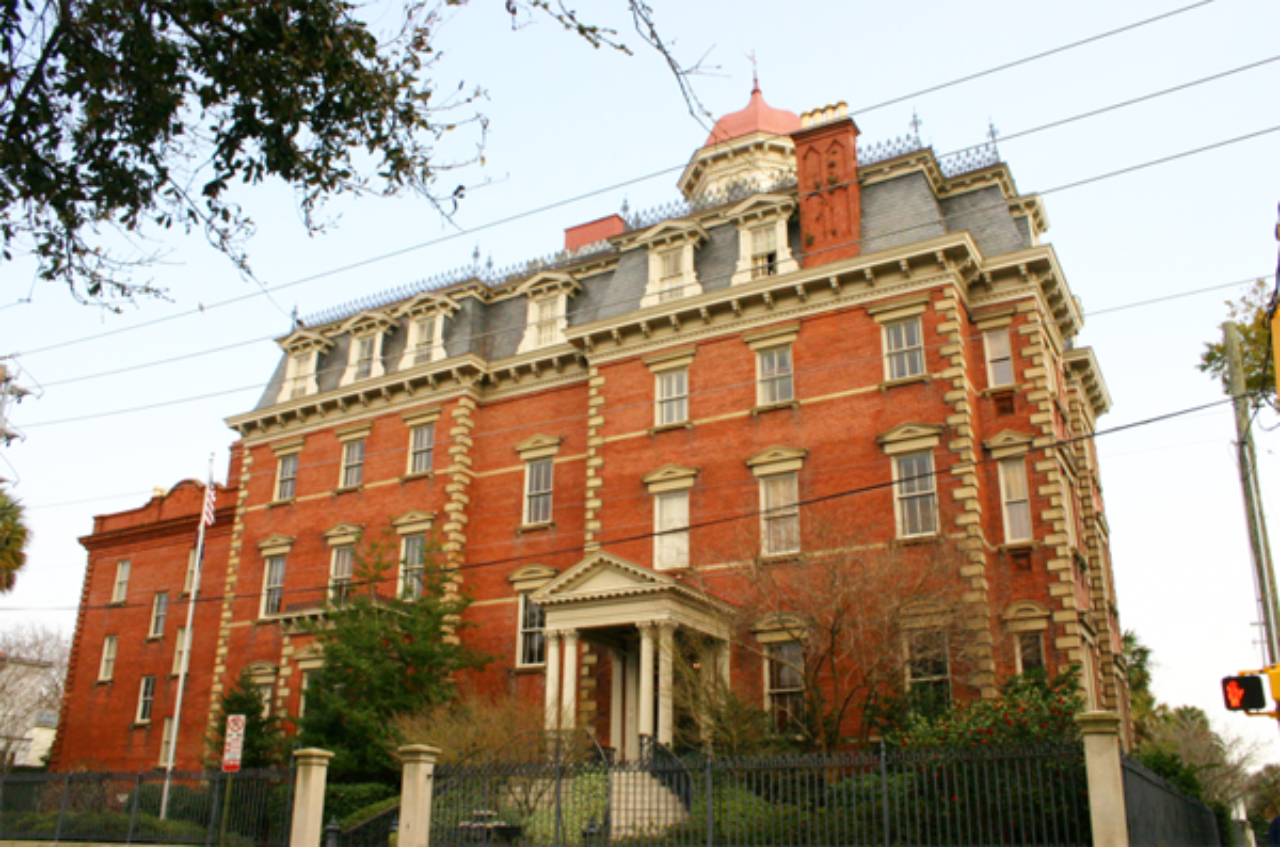 Wentworth Mansion, designed by architect Daniel G. Wayne in the late 19th Century, is one of Charleston's numerous historic buildings, Image Credit: Flickr
Peter Lyden: At what point in your life did you personally develop an interest in preservation and design?
Joe Riley: I once told Andrés Duany [architect and co-founder of the Congress for the New Urbanism], "Andres, thank you very much. You're a wonderful teacher." He said, "No, Joe, you have the best teacher. Your teacher is your city." I grew up in Charleston, and it was teaching me when I didn't know I was being taught.
Peter Lyden: That says it all. Early exposure is so important. Did your parents have an interest in the buildings of Charleston?
Joe Riley: My parents grew up in the city, as did their parents, so they all loved the city and cared about how things looked.
Peter Lyden: You founded the Mayors' Institute on City Design (MICD) in 1986. What was the ethos behind that initiative?
Joe Riley: To make a long story short, I was elected in in 1975 at a time when there were a lot of questions about the purpose and the long-term viability of American cities. I took an urban design study trip to Europe in the late 1970s. I was looking at these cities in Germany and England, and after visiting several of them, I realized what I had seen: reverence for the public realm. The communities and its citizens in Europe – blue collar workers and affluent people – all had a great affection for the public realm and the quality of the city. I started thinking about that, and I became personally interested and active in the design and development of my city. I realized that I had a great opportunity.
Mayors are quick studies, and they love their cities, otherwise they wouldn't get elected. I felt that if mayors had the chance to be immersed in the discussion of principles of good urban design, that they could then become the city's chief urban designer. So that was the idea. It has been marvelous to see how successful the Mayors' Institute has been: how it changes mayors and how they go back and change their cities. Decisions about the design of a city are going to be made by someone. So if the mayor, who represents its citizens, is engaged in that and accepts ownership – it'll be done correctly.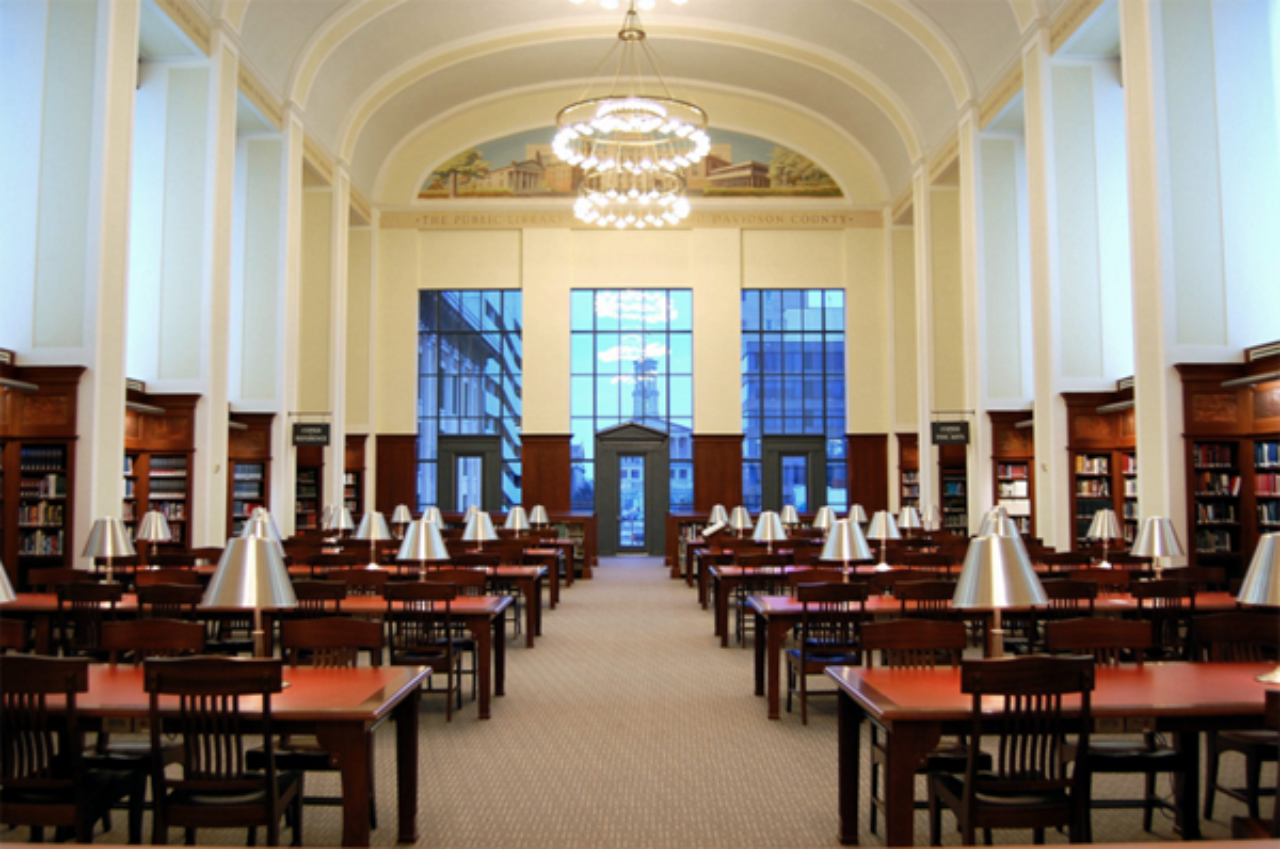 The Grand Reading Room of the Nashville Public Library, designed by Robert A.M. Stern Architects, Image Credit: Flickr
Peter Lyden: Do you see progress in other cities around the country? What are some success stories?
Joe Riley: One thousand mayors from all 50 states have been to the Mayors' Institute on City Design. So many cities have been represented. There are many great examples, from Providence, RI to Honolulu, HI to Anchorage, AK to Miami, FL. I have so many favorites.
Years ago, the mayor of Nashville, Phil Bredesen, who later became the Governor of Tennessee, came to the Mayor's Institute and was looking for a place to site his city's new main library. The design panel asked, "Mayor, where is the center of your downtown?" And Bredesen – a brilliant man – said, "You know, I don't know that." So the panel worked with him and, during the session, picked the site. Then, they hired a great architect [ICAA member firm, Robert A.M. Stern Architects], and so the library, a beautiful classical building, became a major focal point of Nashville's downtown. And that's because Phil Bredesen came to the Mayor's Institute and found the right place for the building, and that place drove the architects.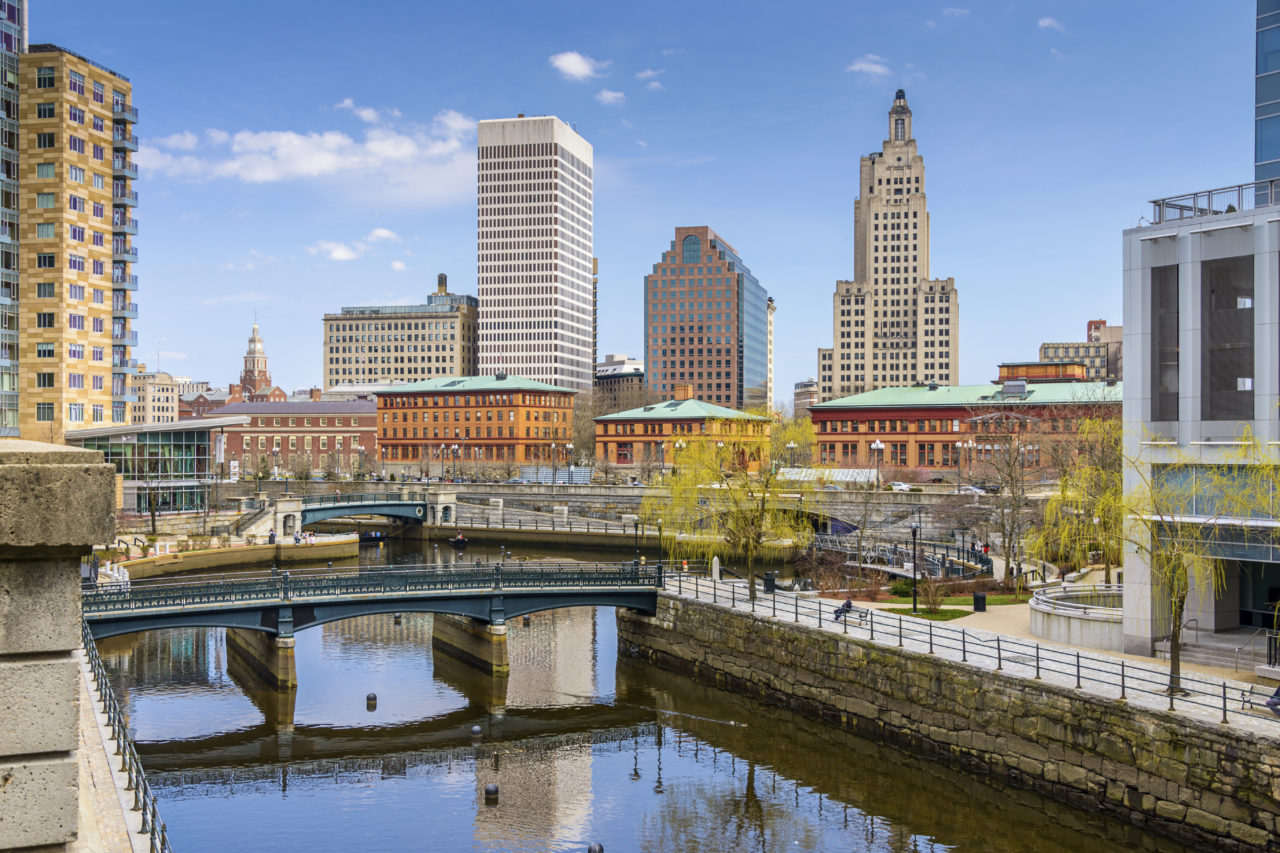 Revitalized Downtown Providence, RI, Image Credit: iStock.com/Sean Pavone
Peter Lyden: You have championed a number of important revitalization projects in Charleston – the downtown, the waterfront, and recently the new Gaillard Center. Which was the most meaningful to you?
Joe Riley: I think the most meaningful one to me is Waterfront Park, because that was intended to become a privatized "Venice of the Southeast," with large-scale buildings going out over the water. The city was ultimately able to acquire the land to build a public park, and we worked with landscape architect and urban designer Stuart Dawson of Sasaki Associates. Jaque Robertson, architect and urban designer, also helped us with the original design along with landscape architect, Ed Pinckney, from South Carolina.
Waterfront Park is one of the most beautiful parks anywhere. It's used by all kinds of people, from the poorest to the most affluent. You know why? We made it beautiful. We used beautiful materials, which I learned during my visit to Europe is so important. When we received the bids, they were over our budget, and the contractor said: "Don't worry Joe, I can get it down. We'll just take the gold plate out." And I said, we're not taking any gold plate out – I'll find the money. The quality of that place, a public space, and its design and execution became a reference point for future projects. If it's in this city, it's got to be done right.
Peter Lyden: The beautiful stonework, the fountain – everything you did was of the highest grade.
Joe Riley: That's right, and we underestimate the average person's understanding of that. The average person will articulate it differently. That's what I saw in Europe in the late 1970s.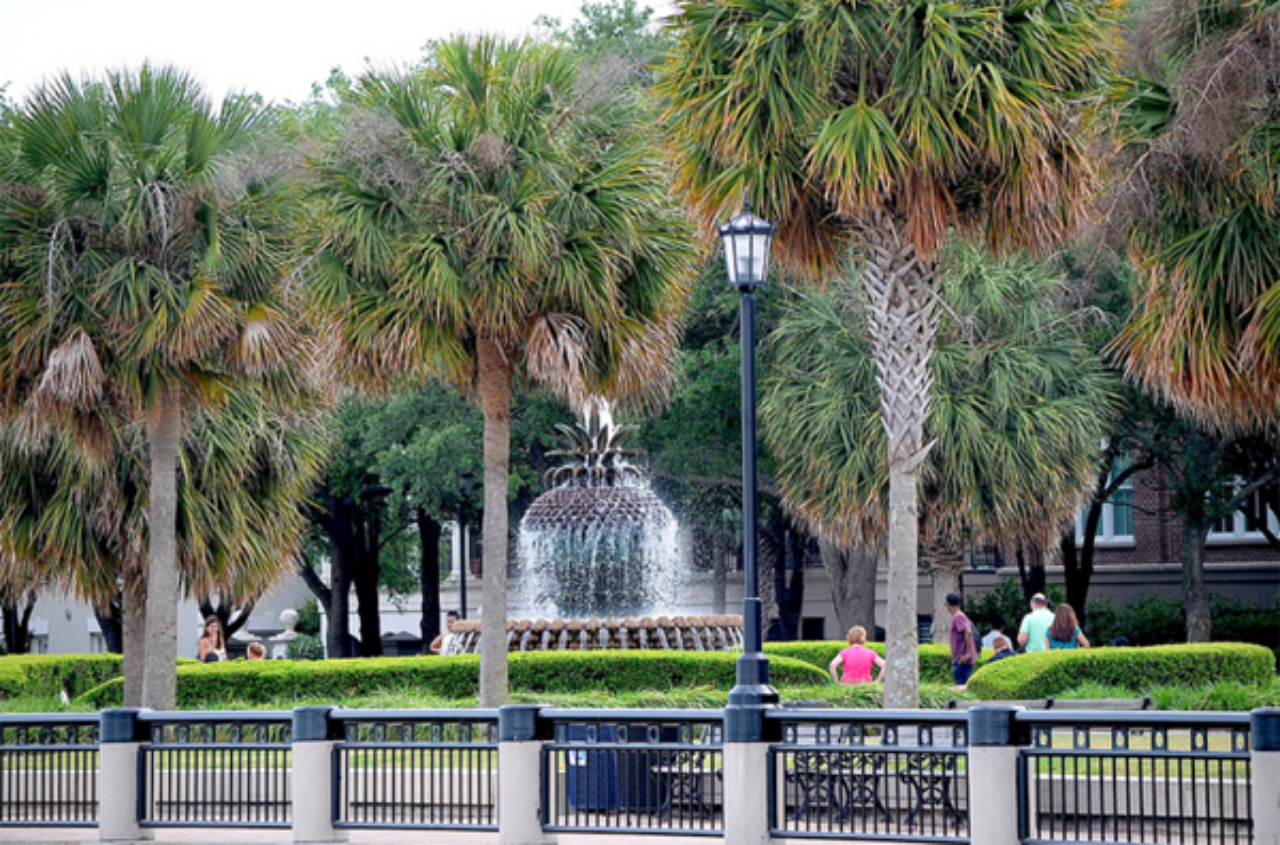 Peter Lyden: You've done so much, and we're so proud of you. Is there anything you would have liked to accomplish that you didn't during your tenure as Mayor?
Joe Riley: Well, you know there are initiatives in progress that will eventually happen. We've got the further redevelopment of the waterfront – Union Pier. And we have a wonderful redevelopment plan for that, which became unnecessarily controversial. But that will happen, and I leave with no frustrations and no regrets.
Peter Lyden: With your wealth of knowledge and experience, what's next for you?
Joe Riley: They've very nicely created a chair for me at the Citadel, and I'll also be working with the College of Charleston. My main focus is building the International African American Museum. I'm working on that every day – raising money to get that under construction and completed.
Peter Lyden: Do you have a favorite city in the United States, other than Charleston?
Joe Riley: New York. There's so much there. These lessons are universal, and if you look, you're reminded of those lessons there and in lots of other places.
Peter Lyden: Mayor Riley, it was such an honor to spend this time with you. Thank you for all you've done for our cities. You are an inspiration.