Classicism Abounds in the Architectural Digest 100
The buzz in the air surrounding contemporary classicism is undeniable. If Architectural Digest's latest ranking of the top 100 architects and designers is an accurate bellwether of the industry, then classicism is not only alive and well — it's thriving across all disciplines. More than 20 of AD's noteworthy selections are active members or supporters of the Institute of Classical Architecture & Art.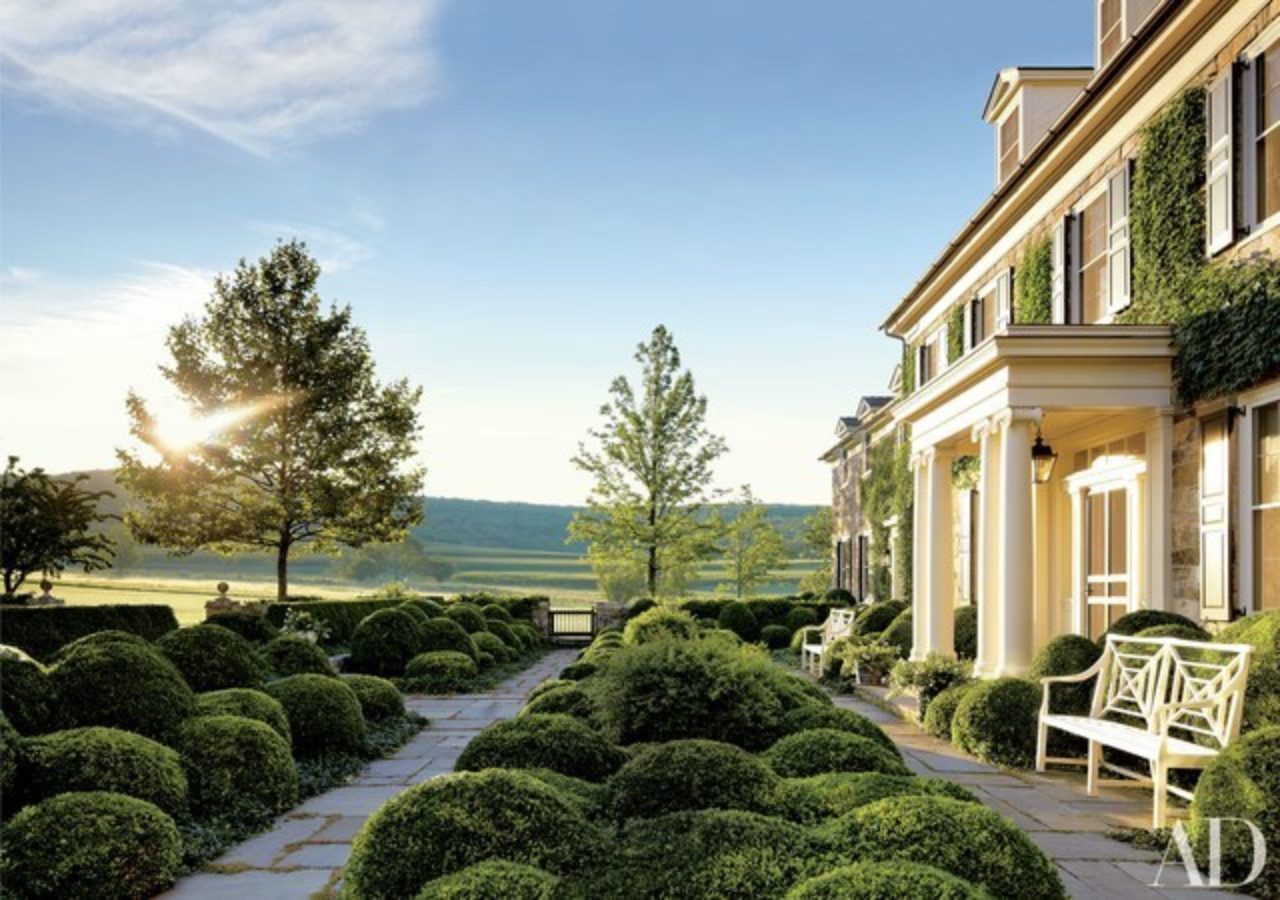 Among the AD100 firms designated by the magazine as "Classicists" are traditional architectural stalwarts including ICAA member firms Ferguson & Shamamian Architects, G.P. Schafer Architect, Ike Kligerman Barkley, and Peter Pennoyer Architects. However, the ICAA even had representation among firms that AD designated as "Modernist" thanks to Sawyer | Berson, which received a Stanford White Award a couple weeks ago. Perhaps this isn't so surprising as our members do after all engage in the contemporary practice of architecture and design, with varying degrees of classical influences.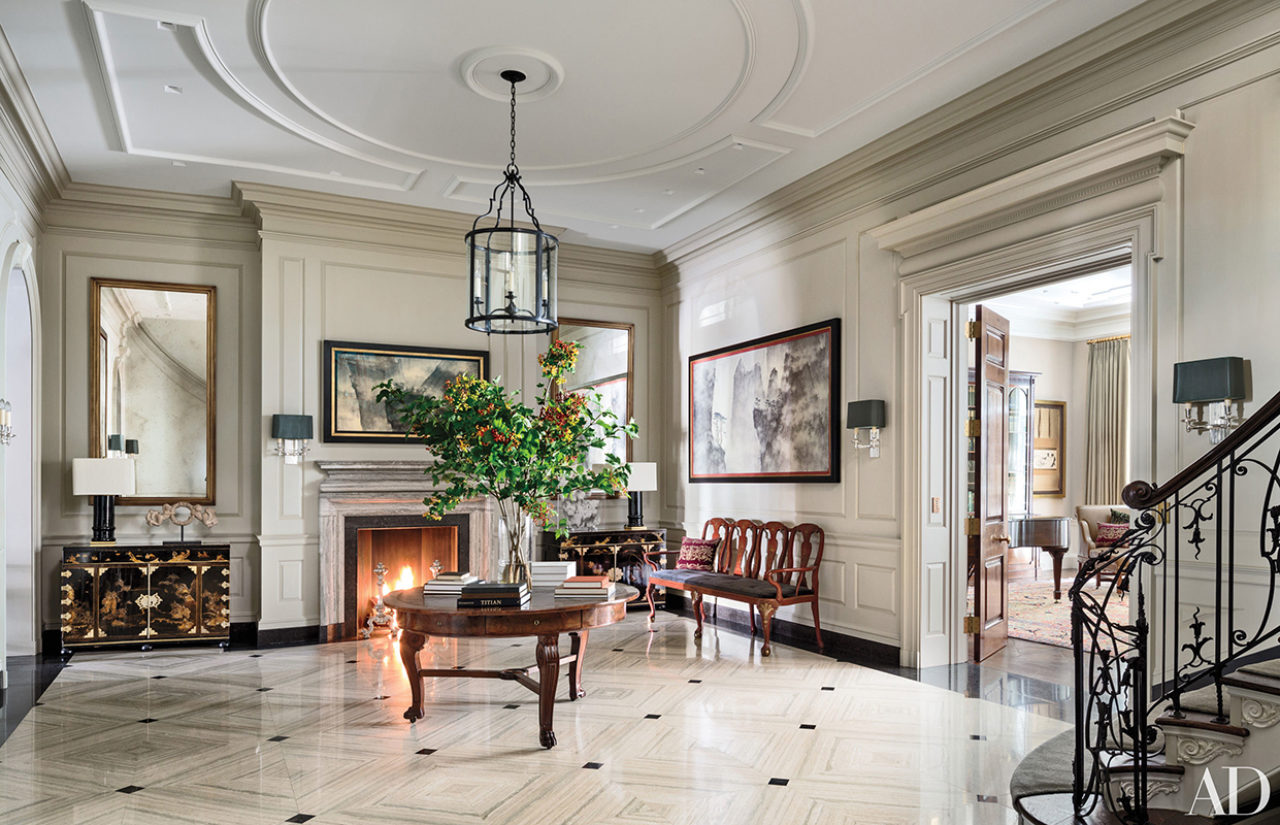 Within the AD100 is a subset of "American Beauties," architects and designers that represent a "Classic American" style. ICAA members and supporters were well represented among this group, including: Culman & Kravis Inc., Jayne Design Studio Inc., Michael S. Smith Inc., Tucker & Marks Inc., Victoria Hagan Interiors, and of course Mark Hampton LLC. (I especially love Alexa Hampton's family room, which is featured on architecturaldigest.com and is overflowing with classical references.) Also included on the AD100 is designer Brian McCarthy, who spoke recently during a panel discussion called "The Legacy of Parish-Hadley," co-hosted by the ICAA and the New York School of Interior Design.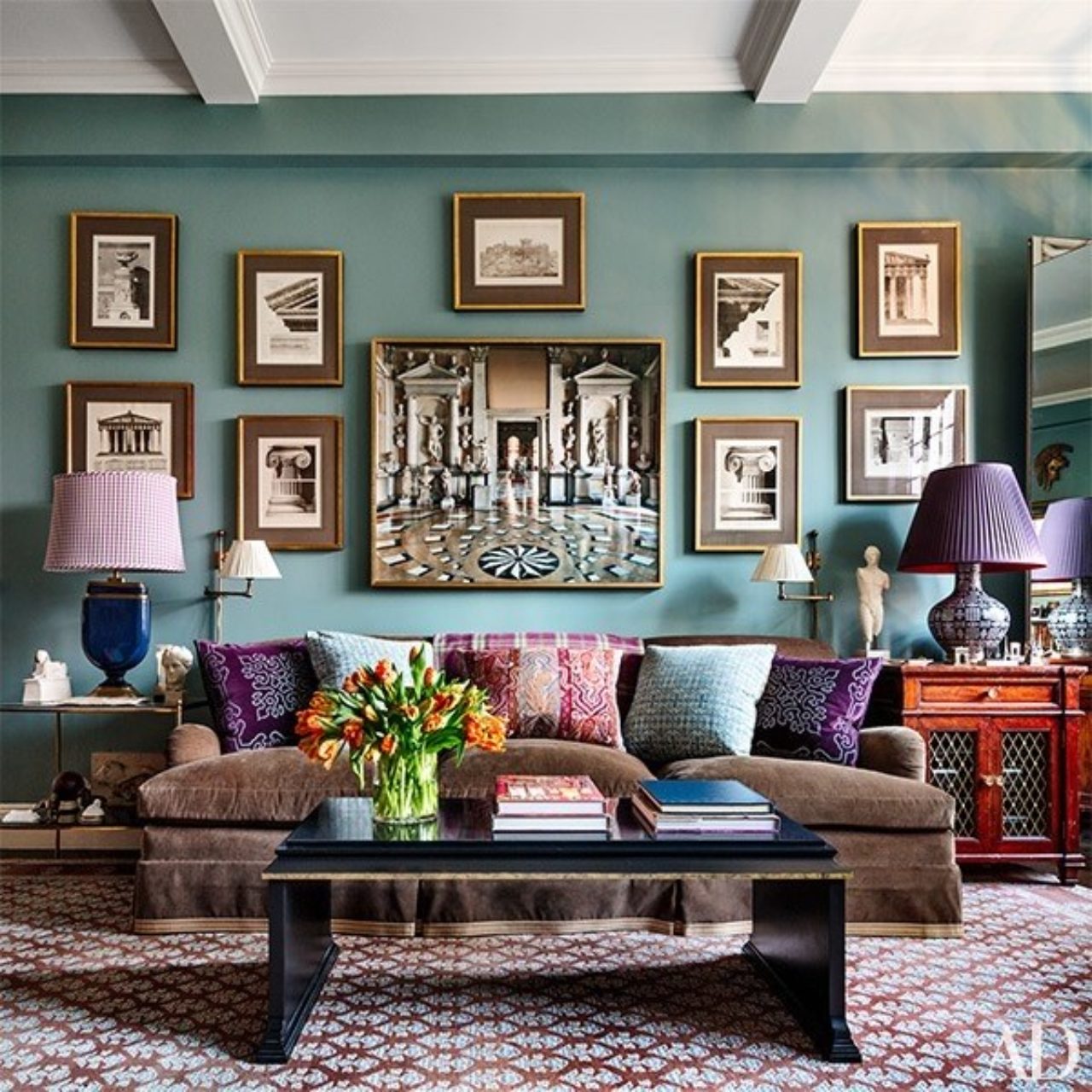 Earlier this month guests of the ICAA's Private New York tour of spectacular apartments and townhouses were fortunate to visit the home of Frank de Biasi, another AD100 designer whose work also graces the cover of the magazine's January issue. Frank recently joined the ICAA's President's Council, which focuses on creating scholarships to educate the next generation of classical architects and designers, among other important matters.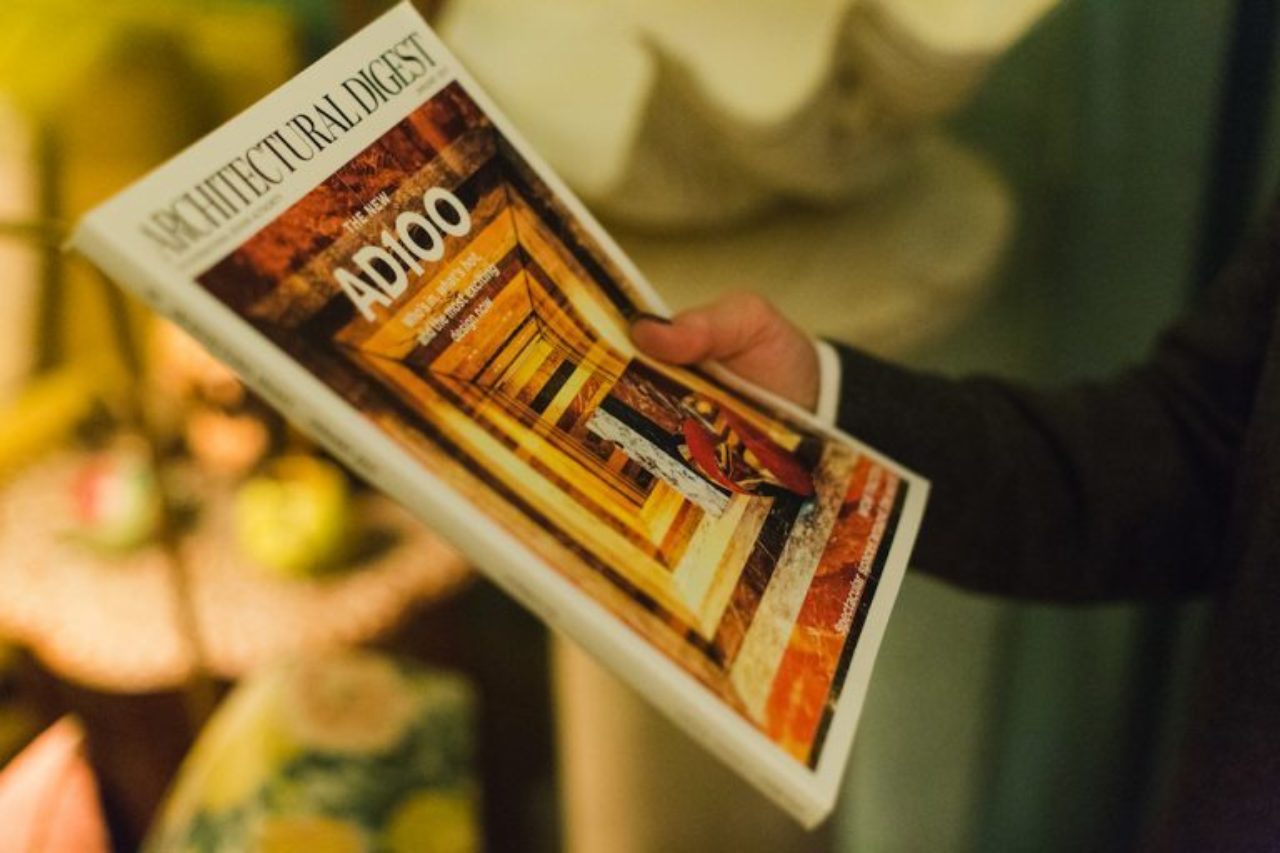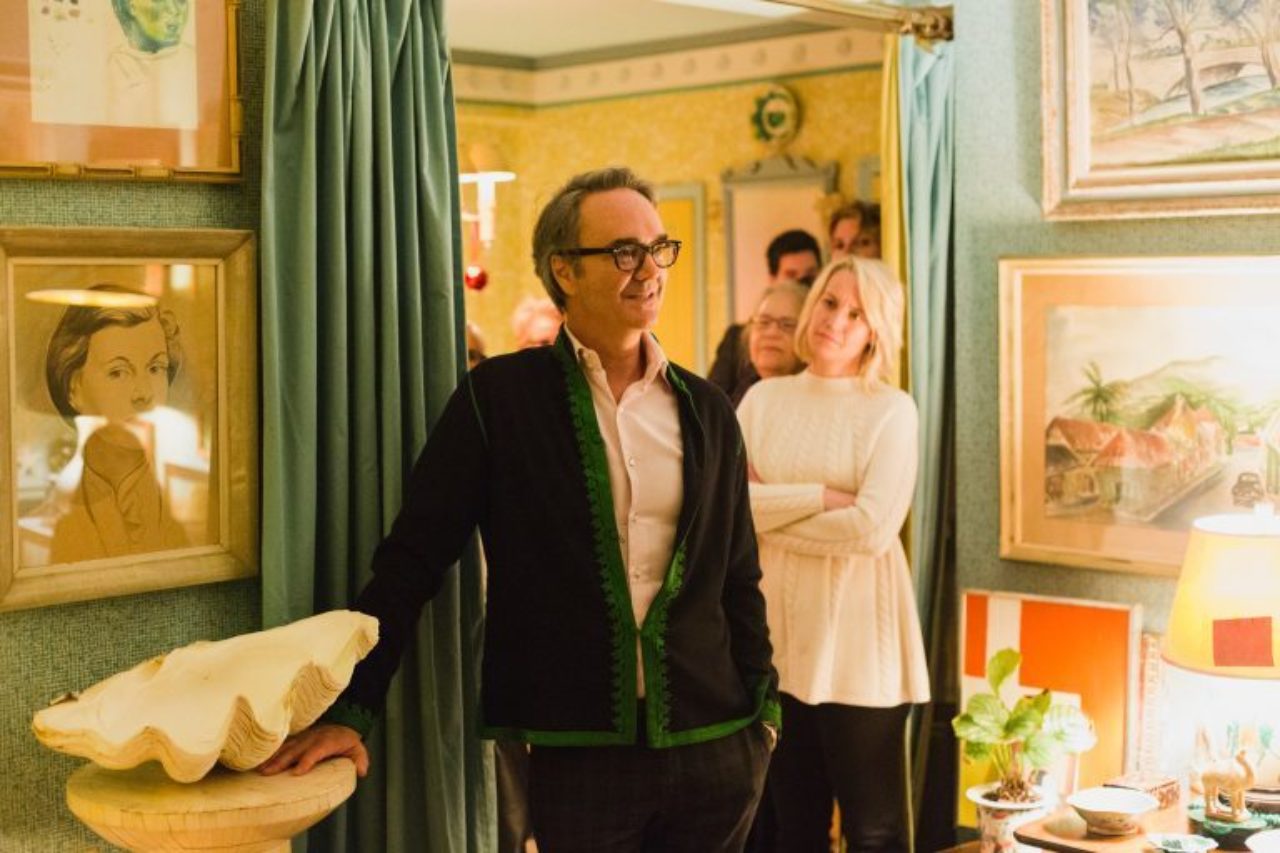 Steven Gambrel, an ICAA Board Member, also brings contemporary classical design to a new level. He understands the importance of proportion, but isn't afraid to add a "daring splash of color" to any room. Also featured on the list is designer Suzanne Kasler, an active member and supporter of the ICAA's Southeast Chapter.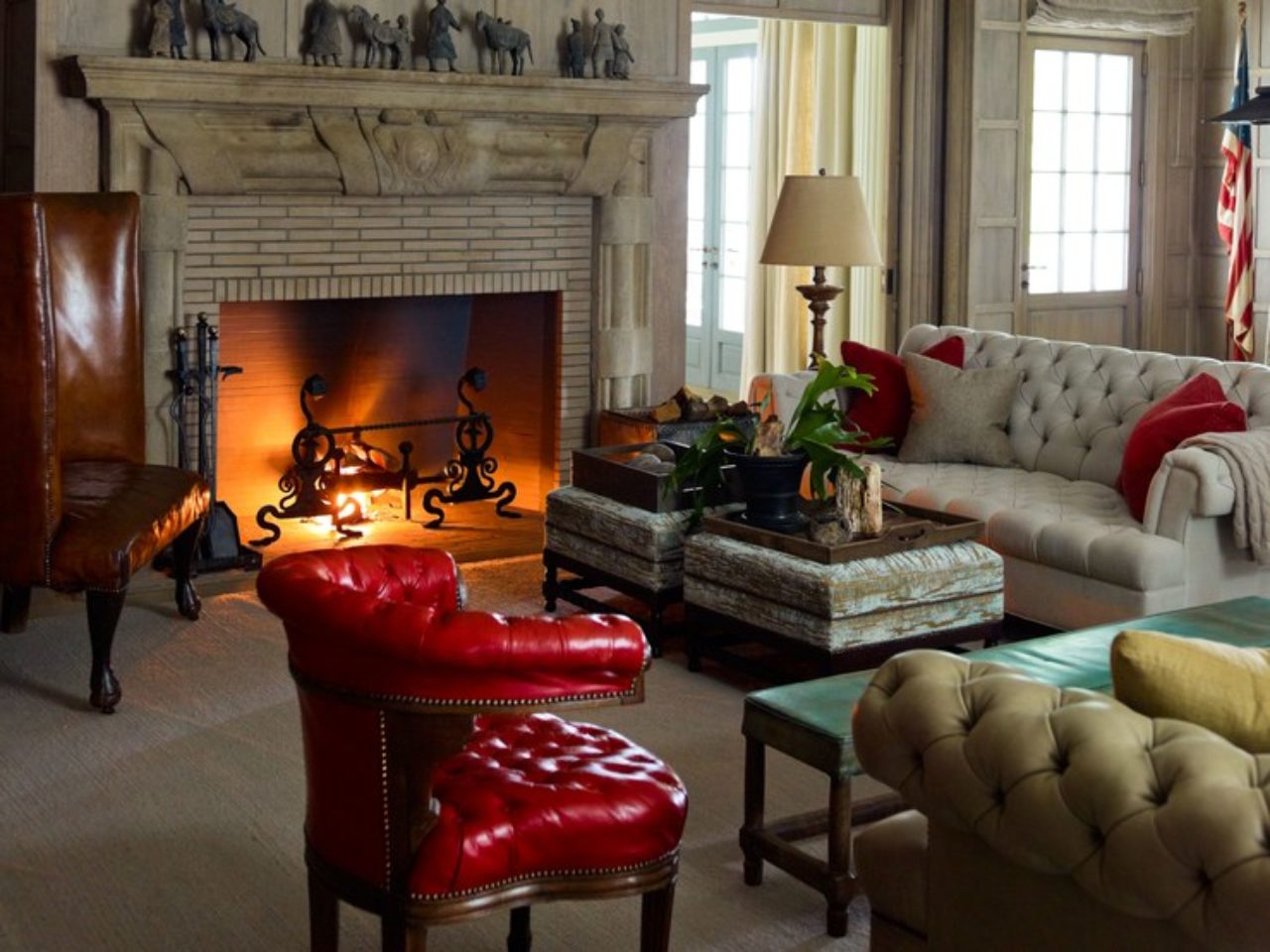 Interior by S.R. Gambrel Inc. (Image Source: Architectural Digest / Eric Piasecki)

Ben Pentreath, who also appears on the AD100, is at the forefront of the next generation. A few weeks ago, AD's dynamic new Editor in Chief, Amy Astley, and I co-hosted a lecture with Ben followed by a special dinner. Ben's talk, which I wrote about last month, was truly inspirational, illustrating how his transformative architectural and urban designs are bringing classicism to communities today. ICAA Board Member and AD100 "Hall of Famer" Bunny Williams said the talk was one of the most stimulating she's ever attended.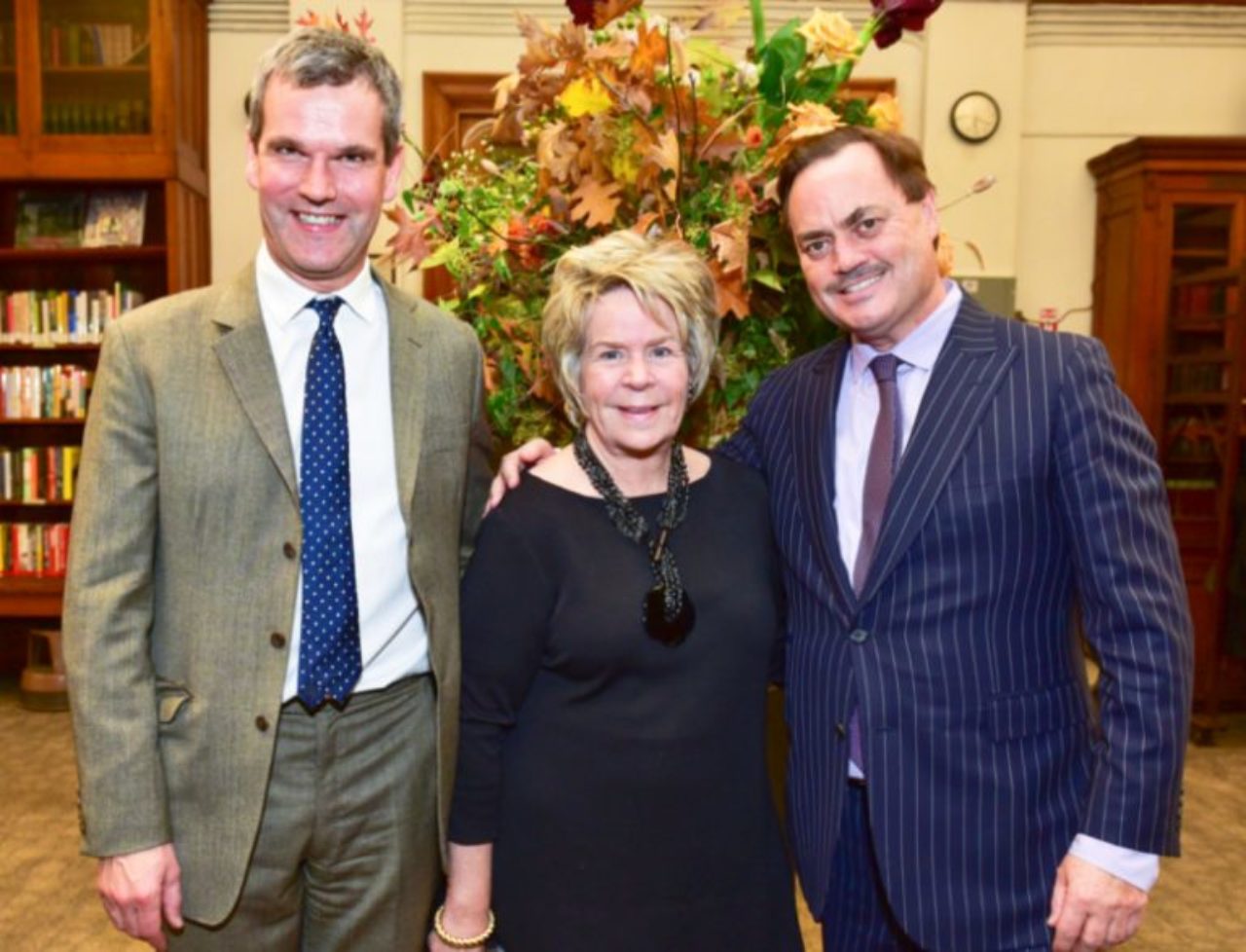 Ben Pentreath with Bunny Williams and ICAA President Peter Lyden (Image Source: Sean Zanni/PMC)

Bunny is herself a legendary tastemaker who never rests on her laurels, continuously creating and executing successful designs. I sincerely admire Bunny, who has helped to sustain and rejuvenate the classical tradition in a truly profound way.
"Hall of Fame" member, Robert A.M. Stern Architects has unlike perhaps any other firm changed the cityscape, bringing beauty and proportion to buildings of all sizes. AD describes the philosophy behind the firm's work: "Working from a centuries-spanning playbook, Robert A.M. Stern and his associates devise personable structures that possess a masterful air of aesthetic self-assuredness." I agree wholeheartedly.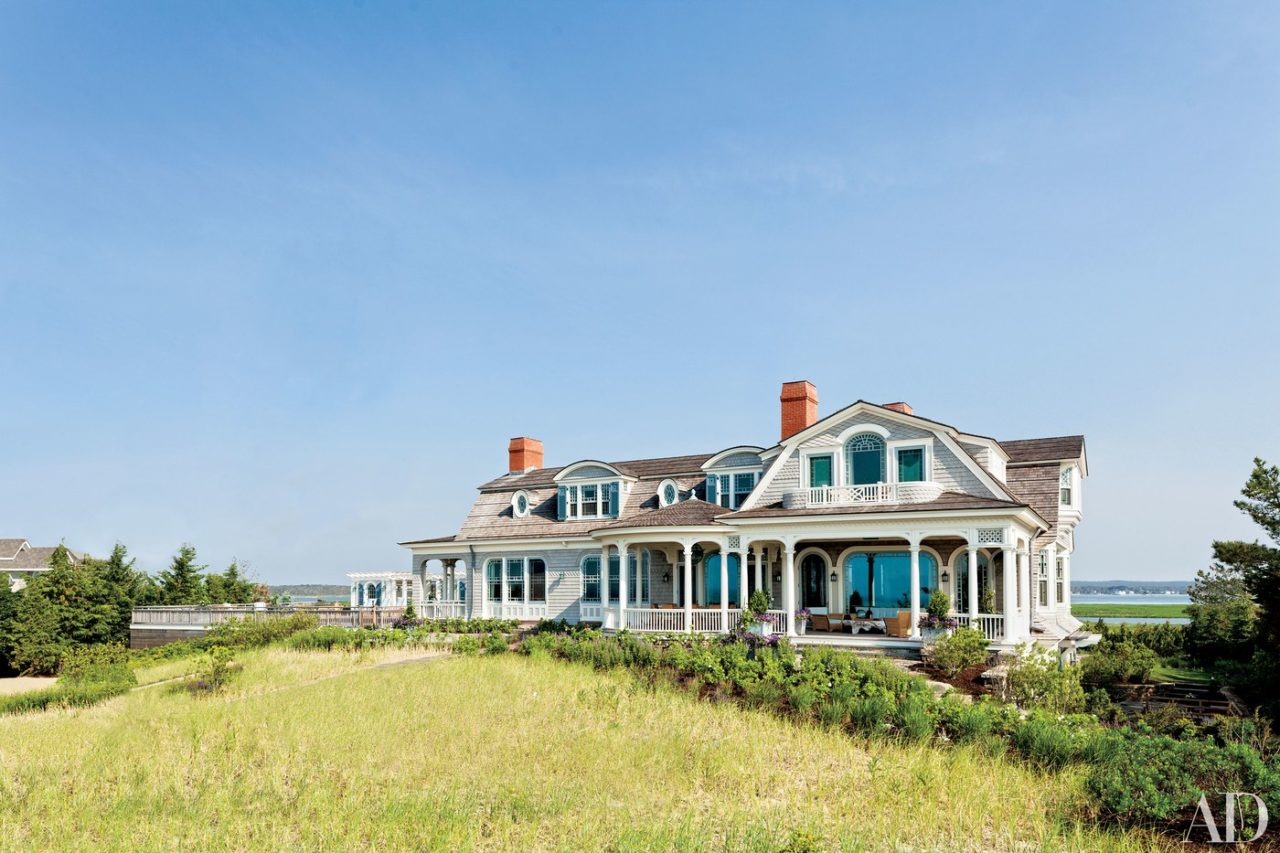 House designed by Robert A.M. Stern Architects in East Quogue, NY (Image Source: Architectural Digest / Eric Piasecki)

One of my personal passions is landscape design, and in this category the ICAA community is, again, well represented. Arne Maynard's triumphant garden designs highlight the seamless integration between interior and exterior environment. The ICAA was honored to host a lecture with Arne last year.
A video featuring Arne Maynard at Haddon Hall in Derbyshire, England (Video Source: Bleak House Media / Vimeo)

New York-based landscape designer and ICAA member, Deborah Nevins, is also featured on the AD100 list. Deborah's landscapes convey architectural elements that befit the surrounding natural environment. Look no further than Gil Schafer's Dutchess County home, Middlefield, whose beautiful landscapes were a collaboration between Gil and Deborah.
What at least 20 members of the AD100 list have in common is their dedication to the classical tradition. They serve as an inspiration to thousands of practitioners across the country who embrace proportion and beauty in their contemporary practice; they also dedicate enormous support toward the ICAA's goal of educating more students, emerging professionals, and enthusiasts around the country who are increasingly passionate about classical architecture and design.
Thanks to our supporters, in 2016 the ICAA helped amplify the buzz surrounding classical architecture and design. In 2017, we look forward to convincing more and more people that classicism is not an artifact of the past or a fleeting trend, but an enduring element of our future.