Friday Image: Homage to the Ultimate Small House
by Calder Loth

Senior Architectural Historian for the Virginia Department of Historic Resources and a member of the Institute of Classical Architecture & Art's Advisory Council.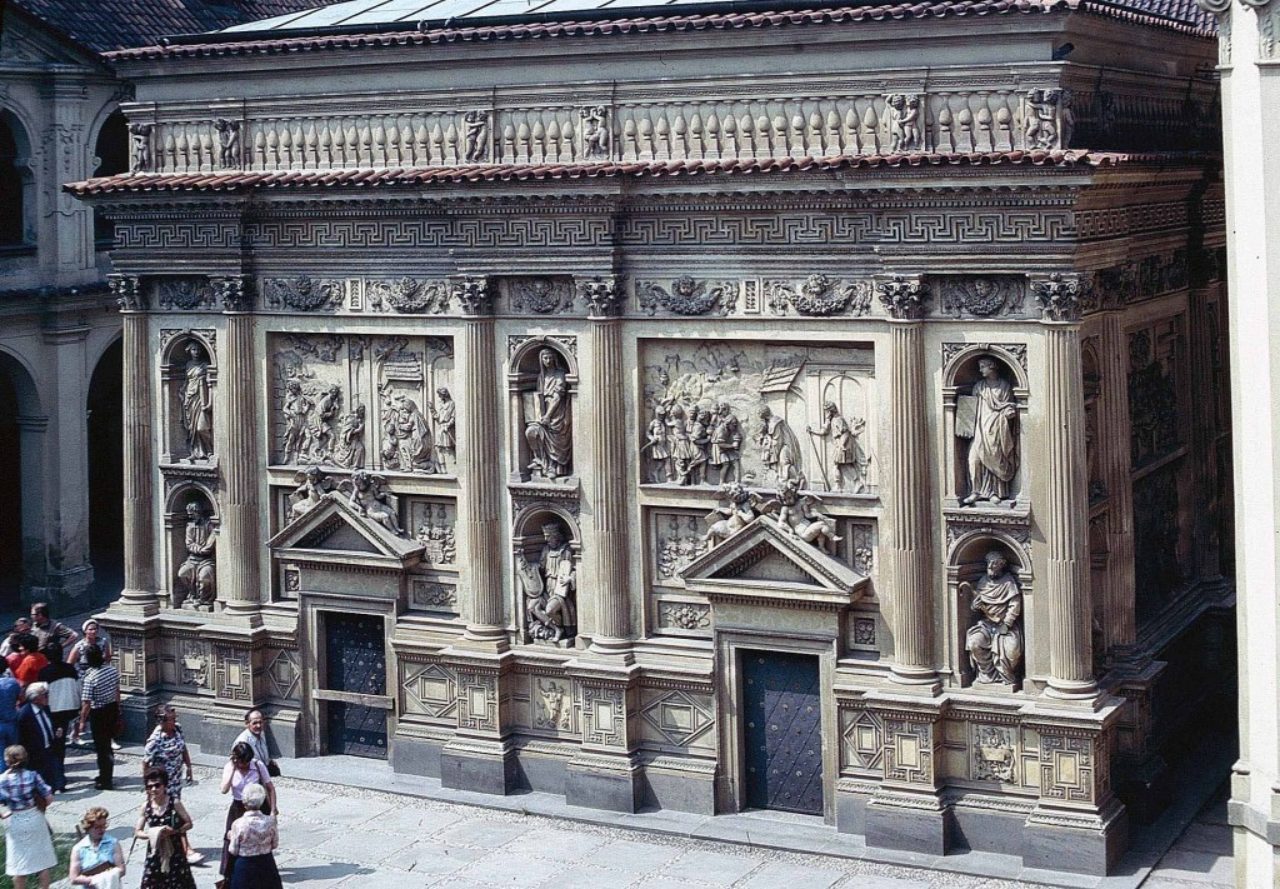 Loreto Shrine
A recent TradArch discussion of small houses reminded me of the ultimate small house, the Santa Casa, the home of the Virgin Mary, where Jesus spent his childhood.
Tradition holds that what was believed to have been the original house was threatened with destruction by the Turks in the 13th century, and was carried by angels from Nazareth to safety in Croatia, and later by angels to Loreto, Italy where it was encased in an elaborate architectural surround in the Loreto church. Various copies of the shrine were subsequently executed.
One of the most famous replicas is in the courtyard of the monastic church of Our Lady of Loreto in Prague, dating from 1631. The shrine is a beautiful Renaissance composition, a great architectural reliquary. Supposedly, a plain brick replica of Mary's house is inside. I wasn't allowed a peek.