Mad About Cows
Peter's Reflections A monthly column by ICAA President, Peter Lyden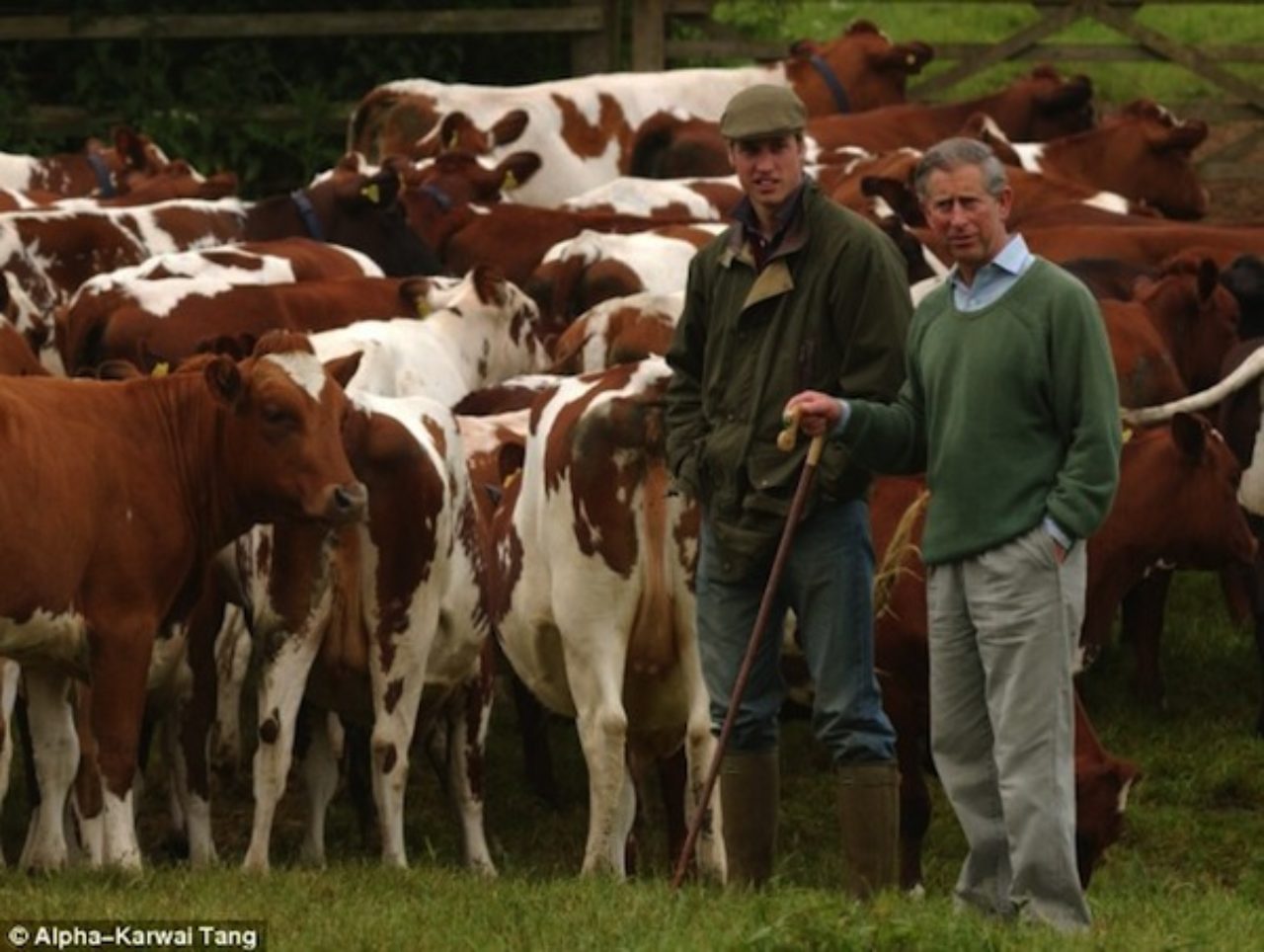 I hope you are as mad about cows as I am. You see, a country estate or farm is not complete without dairy cows and the magnificent barns that house them.
The current issue of Tatler magazine reported:
"From the Queen down, the cream of society is obsessed with bovine ungulates. And making cream, milk, and yogurt, too, and sometimes beef. And some want to breed the glossiest cows in the country to boot, to make their neighbour jealous to win first prize at the Royal Norfolk Show."
There was a time in our own history that dairy cows and their magnificent dairy barns were very much de rigeur, as a vital part of the life of a "Gentleman Farm." These farmers would breed dairy cows not only for their milk and cheese, but also in an effort to seek the blue ribbon at the local fair.
To keep their champion cows in their rightful setting, prominent families commissioned well-known architects of their day to create magnificent barns. There are many examples of these outstanding buildings but my favorites are those found at Shelburne Farms in Vermont.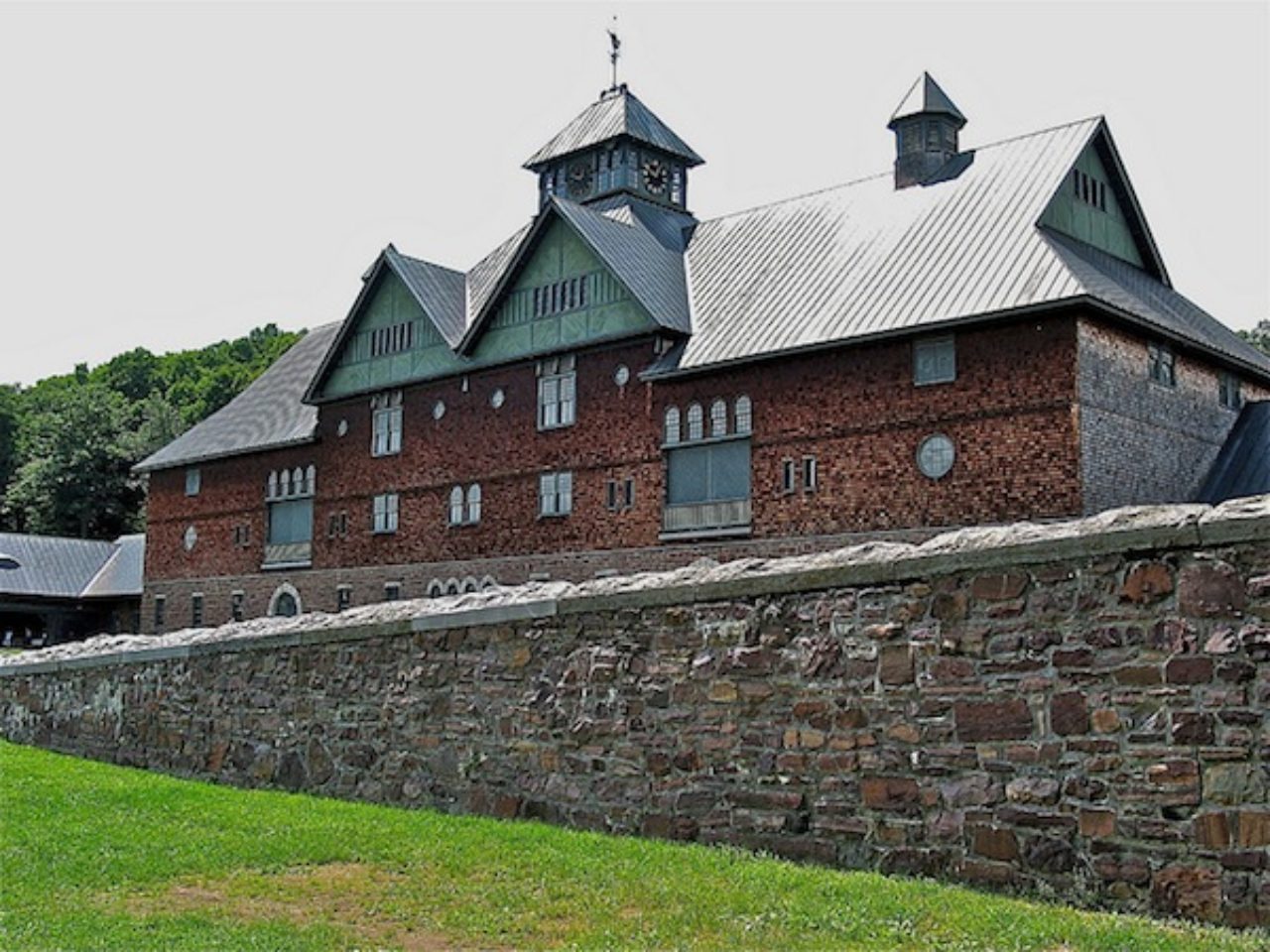 Dr. William Seward Webb and his wife Eliza Osgood Vanderbilt Webb asked their friend, the great architect Robert H. Robertson (of the gothic revival church of St. James in New York City) to build their farming estate in Shelburne with great emphasis on the need to have magnificent barns. These cathedrals of barn architecture are worth visiting and revisiting.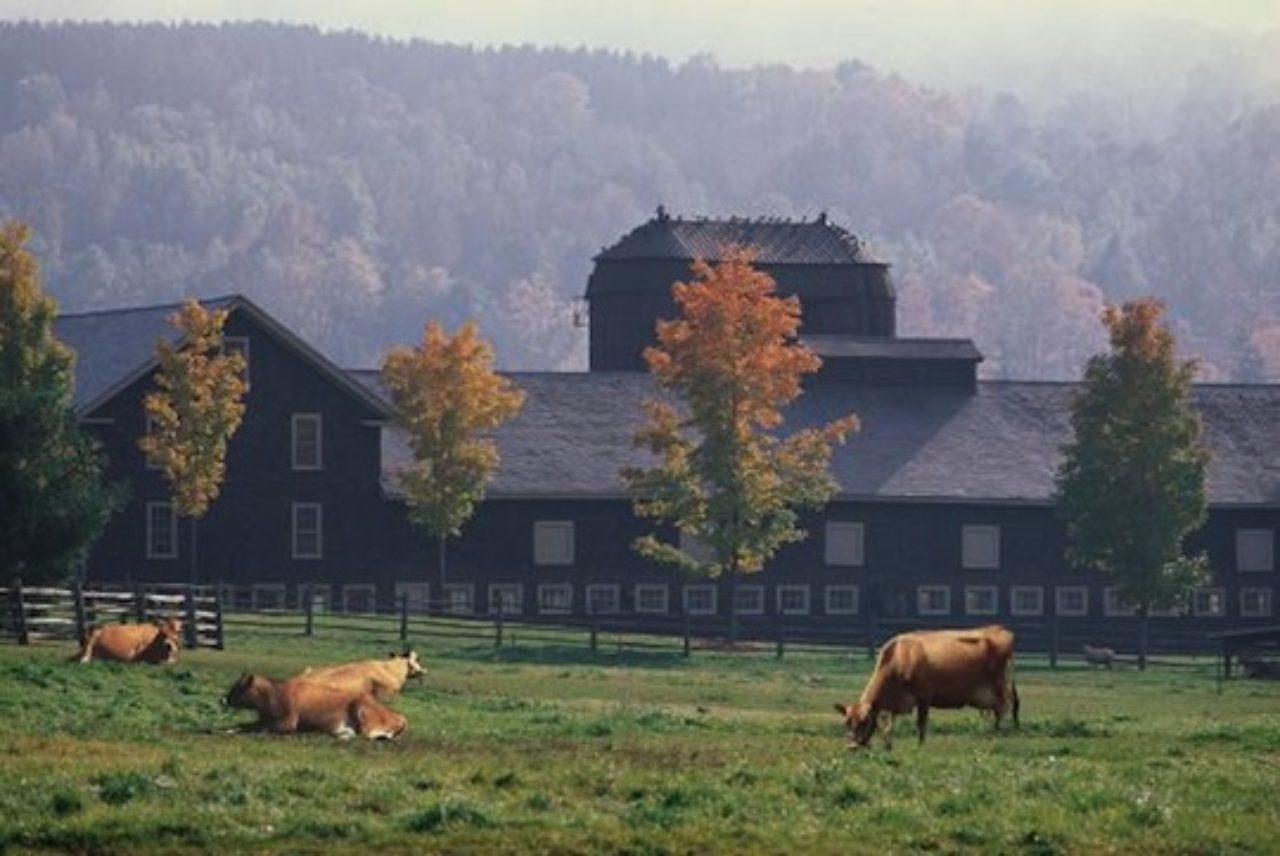 Other fine examples of dairy barns can be seen at two Rockefeller estates, built around the same time as Shelburne. One must visit Billings Farms in Woodstock, Vermont where the Swiss cows are still the prettiest around, as well as Kykuit's barns in Pocantico Hills.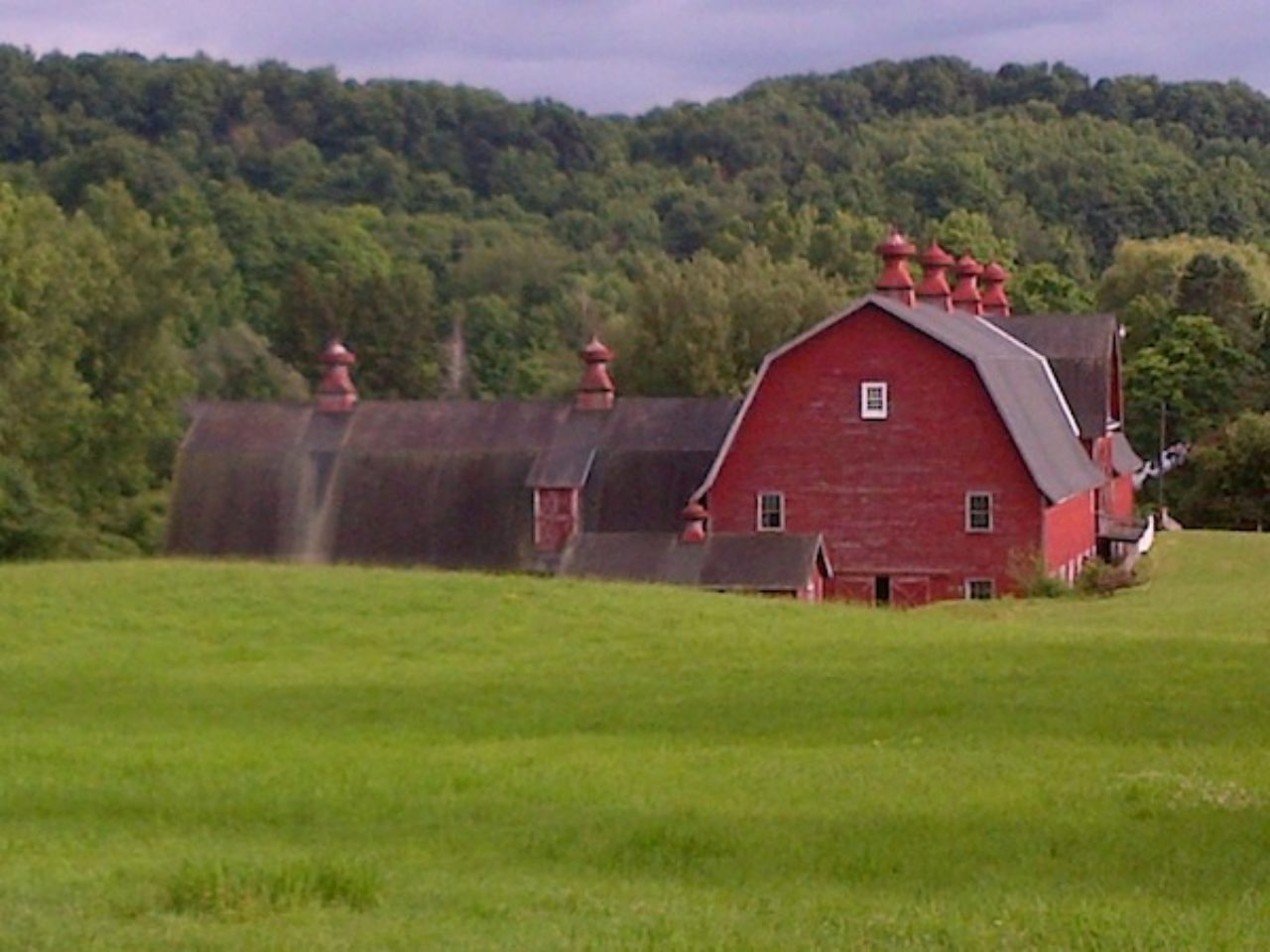 In my own garden I can view one of the Hudson Valley's magnificent dairy barns at Deep Dene Farm, Old Chatham. This was one man's solace from his busy life on the Gold Coast of Long Island to seek peace and happiness on his dairy-breeding farm. Thankfully my new neighbor will be restoring this magnificent structure.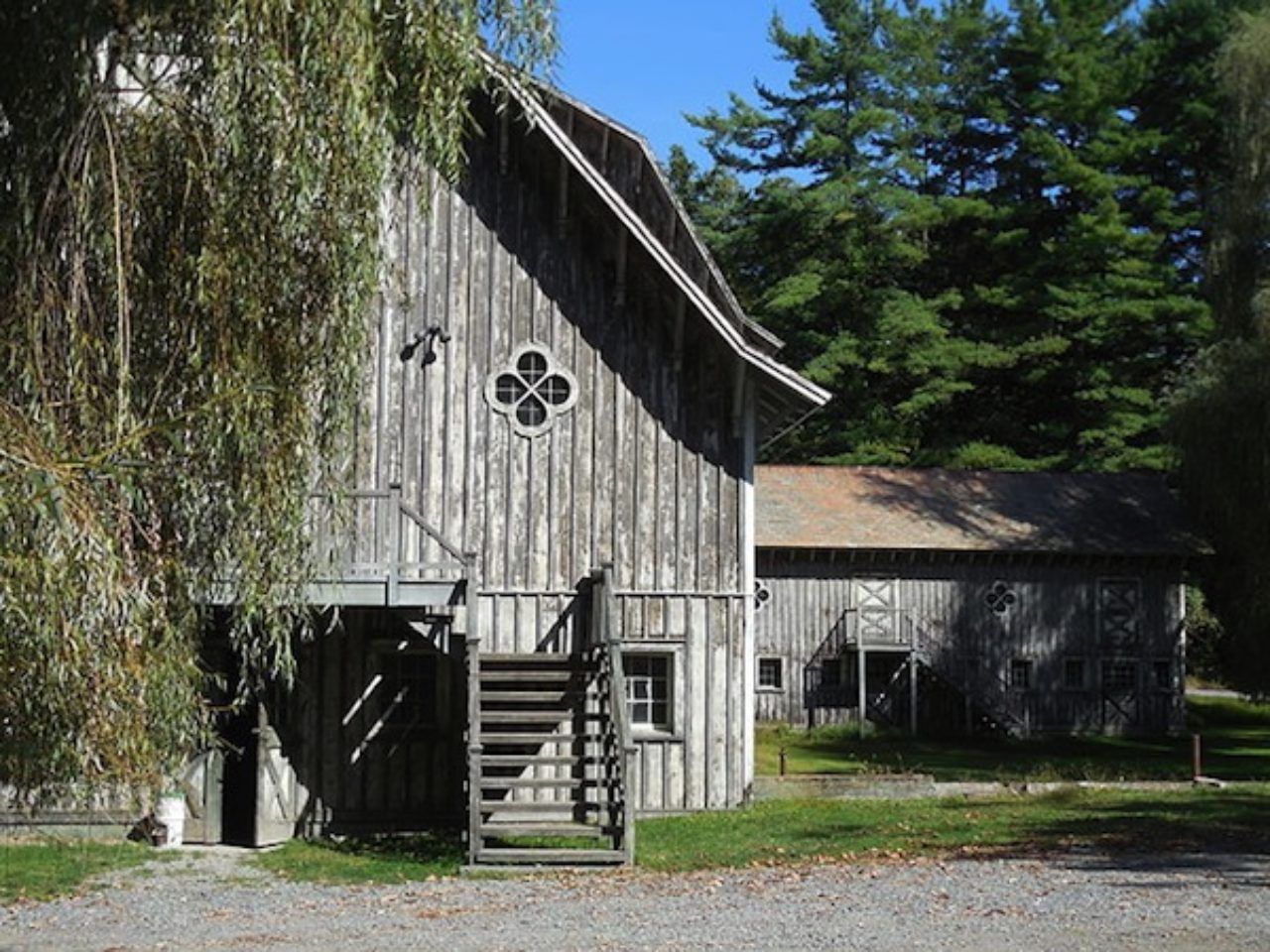 There are many success stories in restoring old barns to new glory:
• Stone Barns at Pocantico Hills, which has been restored as a restaurant and center for food and agriculture.
• Hotelier Andre Balazs, today's gentleman farmer, restored dairy barns and farms at Locusts-on-Hudson.
• Classicist leader Prince Charles reinvigorated his dairy operation and farm buildings at High Grove. His Royal Highness even insists that his cows listen to BBC Radio when they get milked.
• Our own ICAA member John Murray restored a noted Pennsylvania barn, relocating it to Old Chatham, NY. The barn completes the magical setting of his family's home.
• Finally, one must visit Abby Rockefeller's new dairy barn complex in Churchtown, NY (nearly complete). The new construction by architect Rick Anderson is a modern palace for dairy cows, which also includes a shop where products will be sold to the community. There is a round structure at one end of the complex so the cows can get exercise in the winter!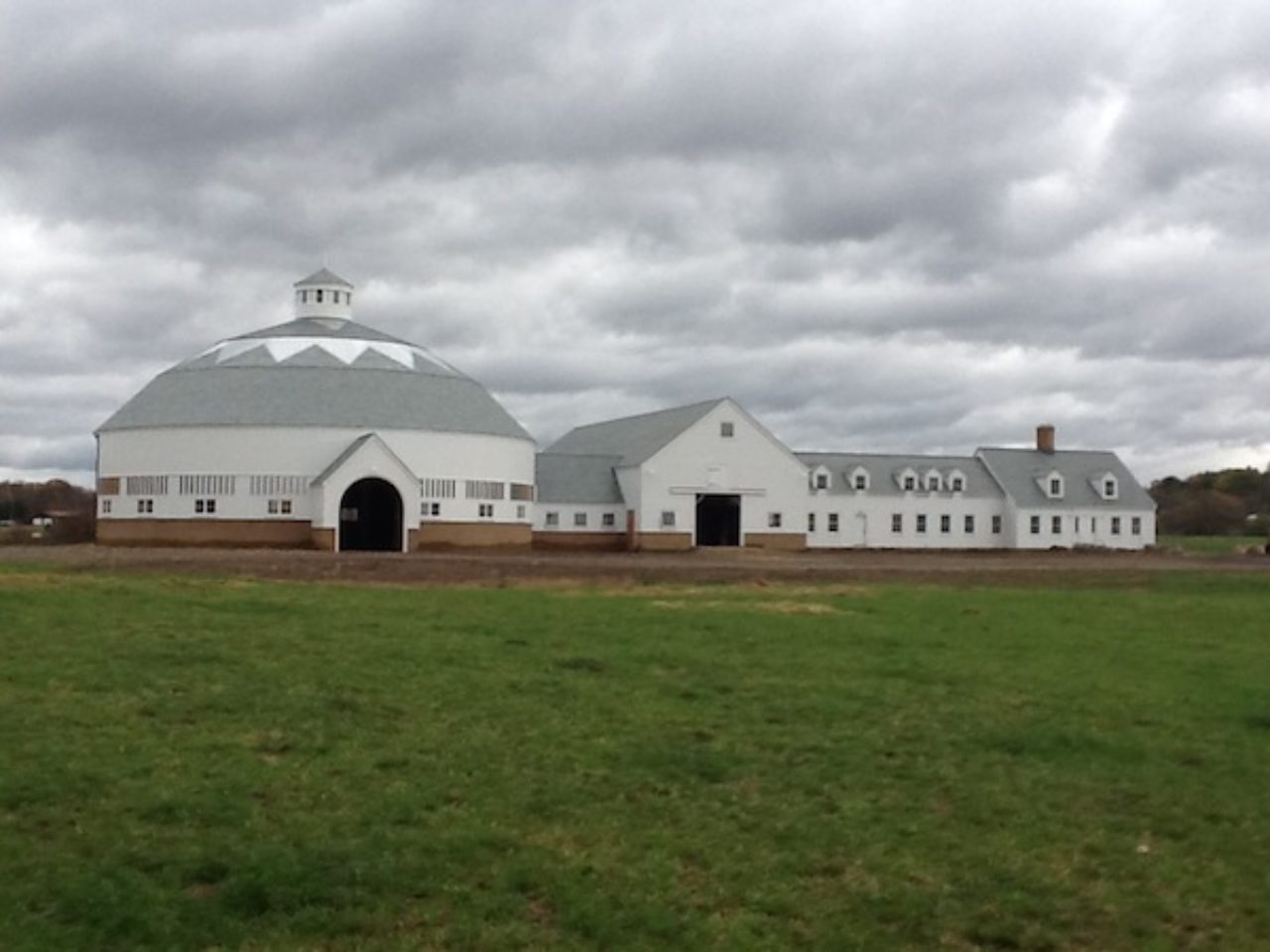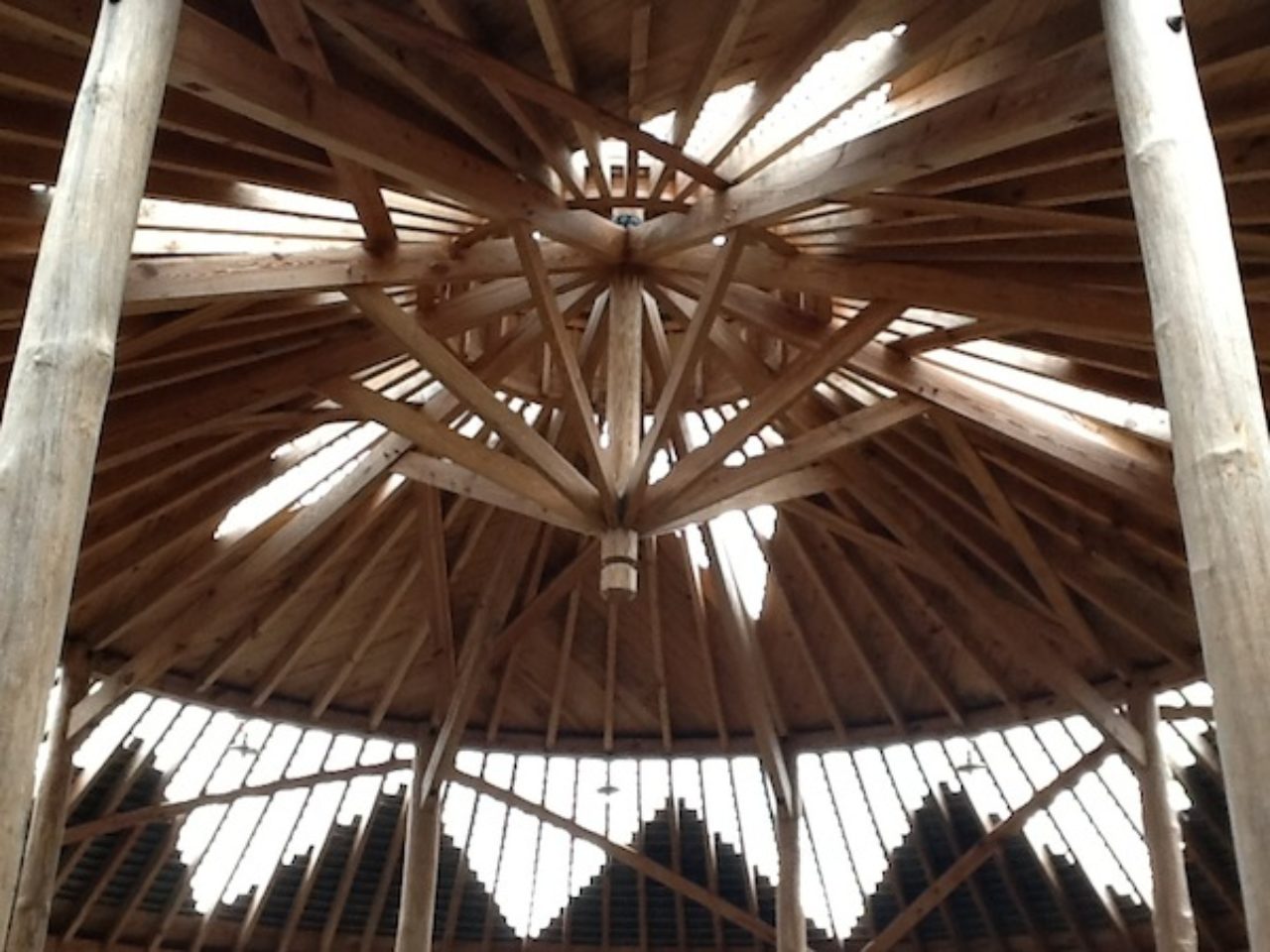 I encourage the ICAA community to help restore barns of all types, from the grand and magnificent, to the simple and modest. New barns also help "complete the setting" alongside homes and landscape. Slowly, we hope to see these barns – and cows – dot our landscapes once again.
- Peter Lyden, ICAA President