REGENERATION: The Future of Classicism
"I was inspired to design a Penn Station that is both functional and enjoyable for its 600,000 daily users." That, according to Andrew Califano, is why he decided to redesign Penn Station for his undergraduate thesis at the University of Notre Dame School of Architecture. On December 2nd, Andrew received a Stanford White Award in the "Student Project" category for his classically re-envisioned master plan for A New Penn Station. Named in honor of esteemed architect Stanford White of McKim, Mead & White, the awards ceremony offered the perfect occasion to celebrate important works of contemporary classicism in the greater New York region. A New Penn Station – designed in the classical tradition with the future of New York City transit in mind – was no exception.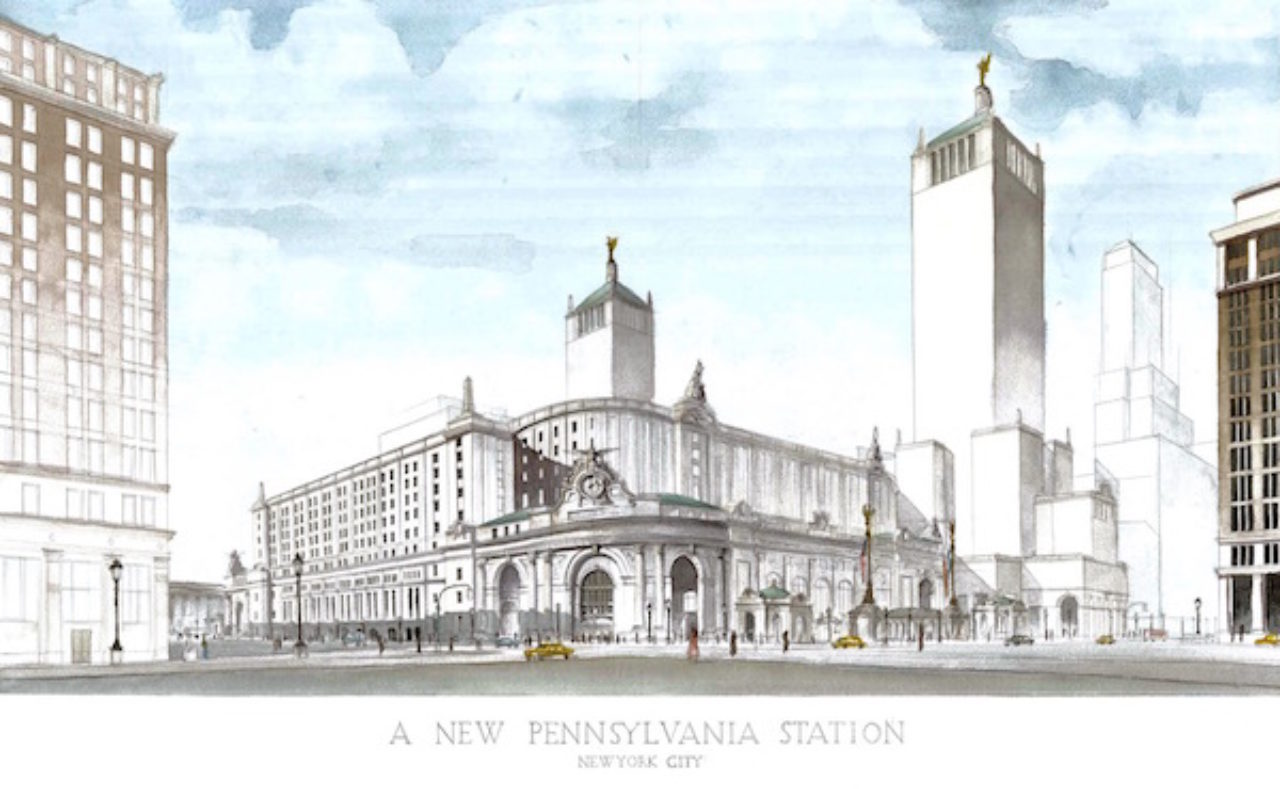 Andrew's plans pay homage to the original Penn Station, an architectural masterpiece that was designed by McKim, Mead & White and was operational from 1910-1963 before its untimely demolition. Unlike today's Penn Station – a dark and unwelcoming labyrinth of corridors and platforms – Andrew's New Penn Station is capped by a large glass and steel train shed, bringing light and air to the tracks three levels below the street. His designs also draw inspiration from Carrère & Hastings' New York Public Library; the richly ordered and beautifully articulated interiors of Arthur Brown's San Francisco City Hall; and the colossal orders and great arched windows employed by Grand Central Terminal architects, Warren & Wetmore.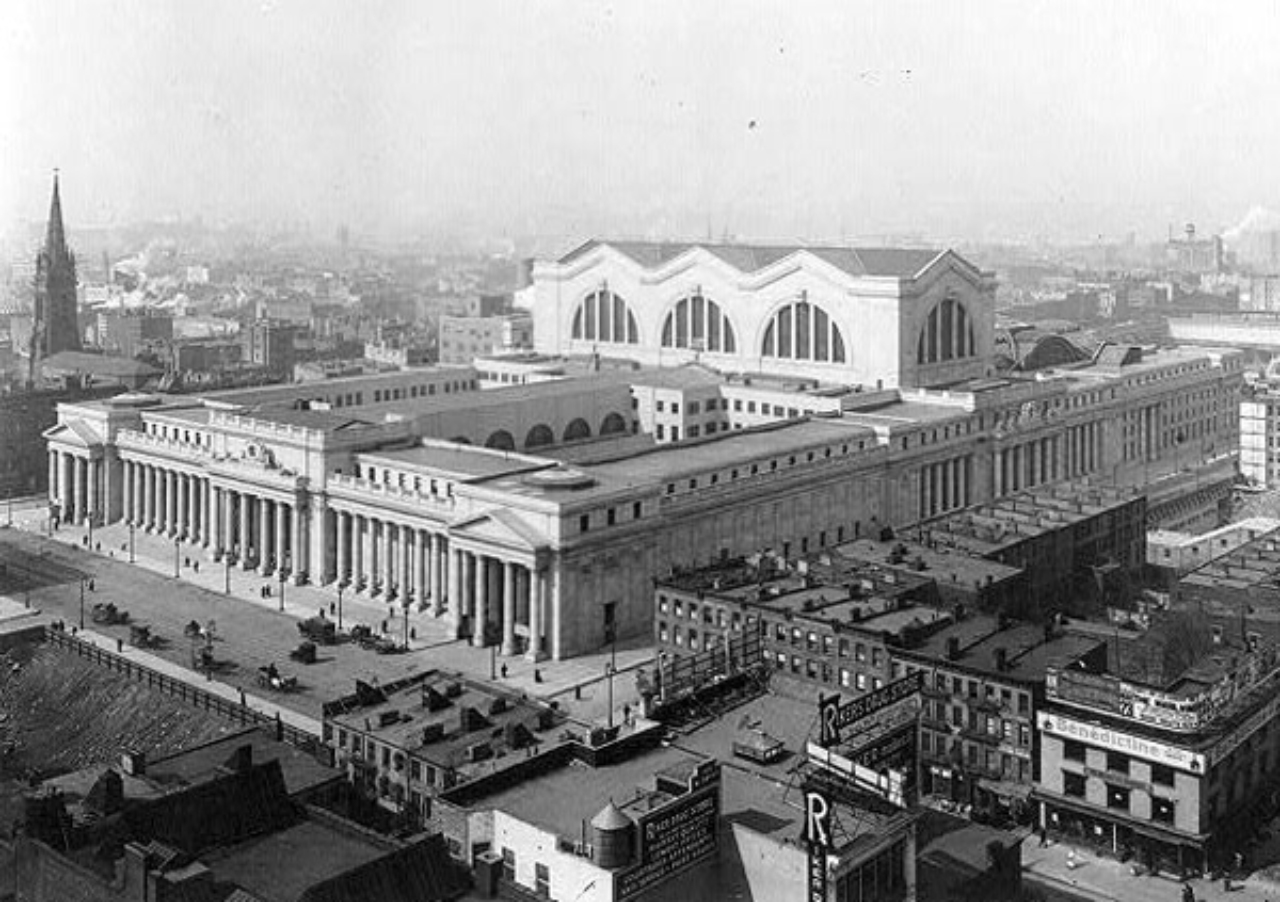 Original Pennsylvania Station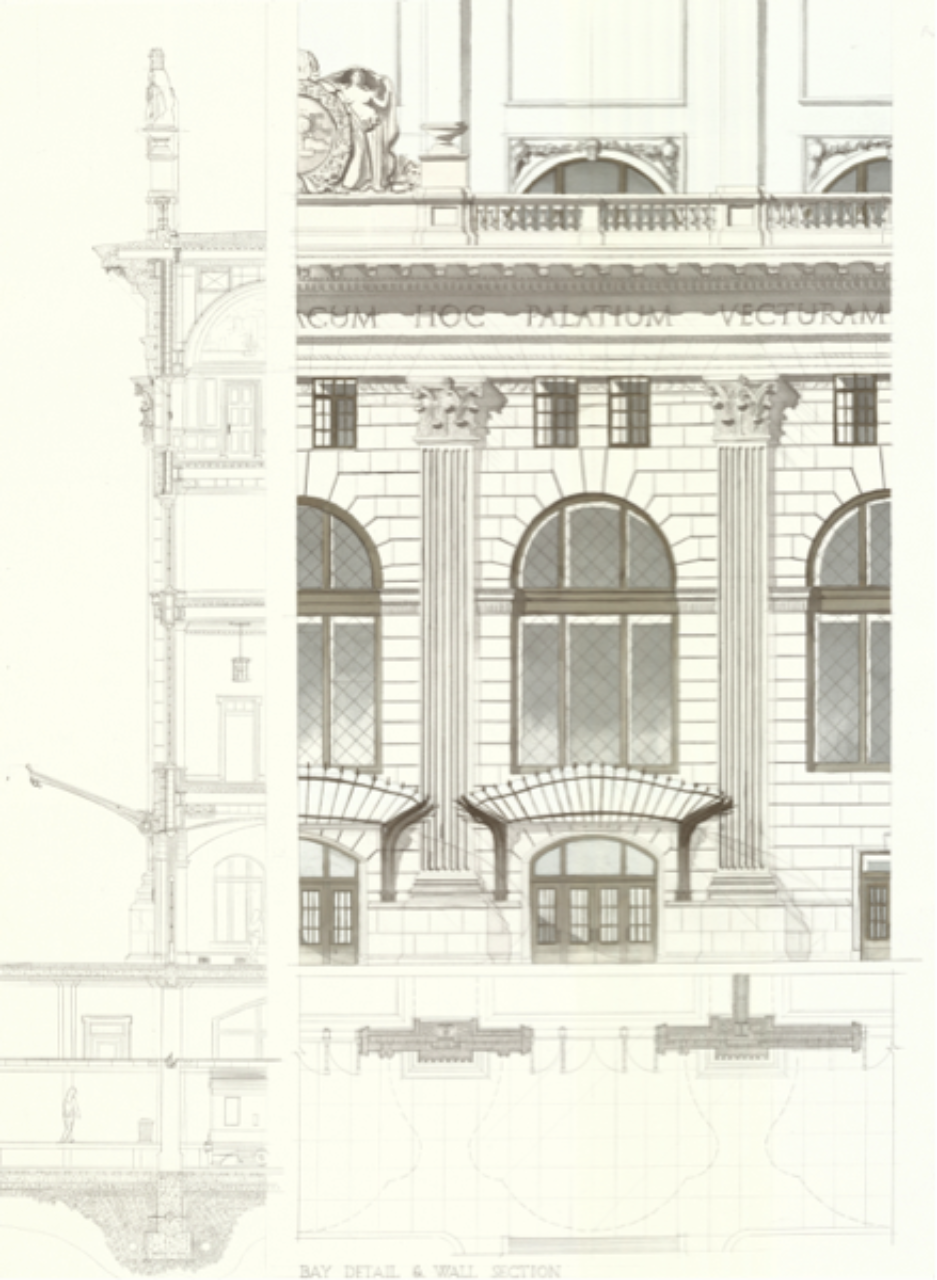 For Andrew, A New Penn Station's classical design is fundamental to its success as a contemporary public space, which incorporates new pedestrian connections into the main terminal, a public park, market hall, re-integrated subway lines, and mixed-use towers. Andrew says, "People are generally very impressed and comfortable in Grand Central Terminal, thanks to the implicit legibility of its classical architecture, whereas most people are bewildered and embittered by the current Penn Station."
Andrew developed a passion for classical architecture while in high school; the language of traditional design felt "beautiful but also relatable and comfortable." He completed pre-college architecture training programs at Columbia and Cornell before choosing to attend Notre Dame for his Bachelor of Architecture, where A New Penn Station earned him the Gertrude S. Sollitt Award for Architectural Structure and the Noel Blank Design Award for Top Undergraduate Thesis. Andrew currently works at Ferguson & Shamamian Architects as an architectural designer and plans to complete his licensing exams over the next several years.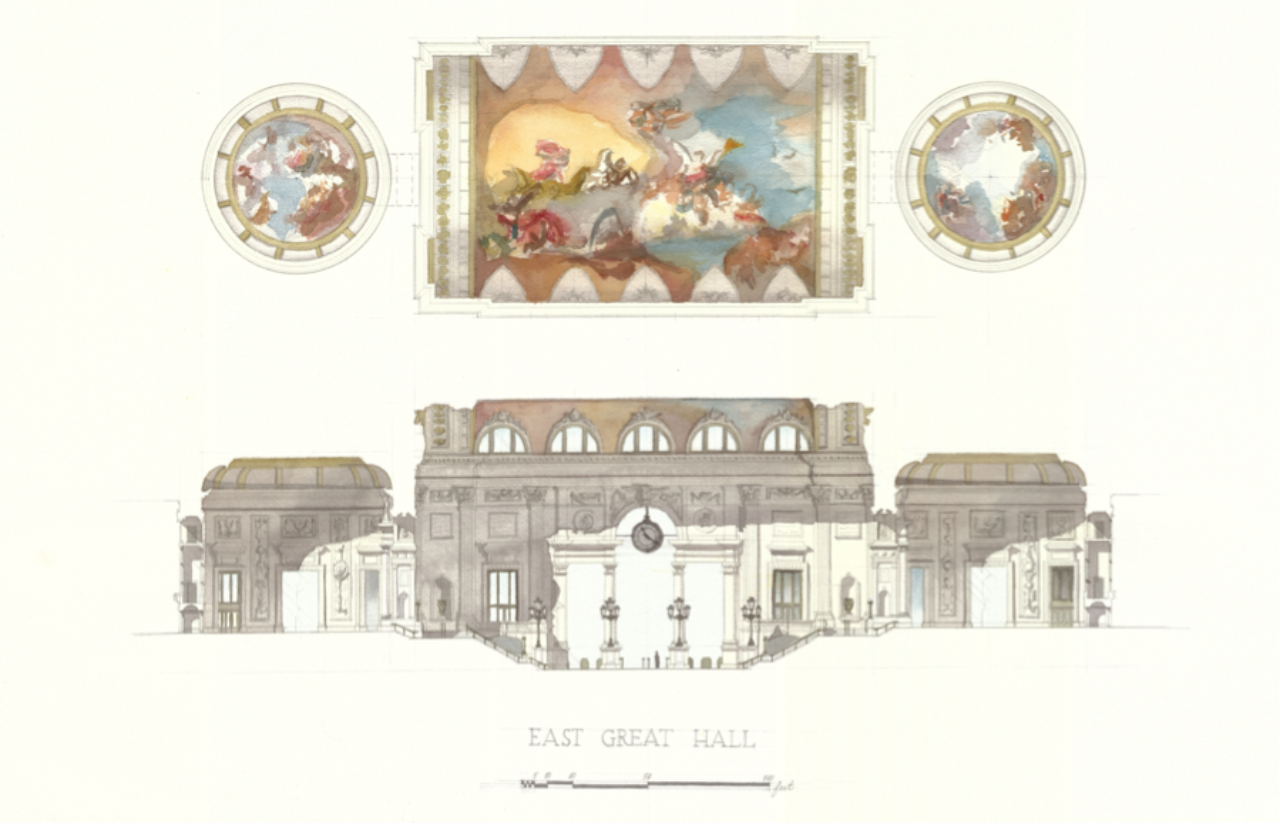 I am equally impressed by another young classicist, Emily Bedard, who received a Stanford White Award in the "Craftsmanship & Artisanship" category for her Statue of Liberty for Seaside Monument. Located within Frederick Law Olmsted's Seaside Park in Bridgeport, CT, the Soldiers and Sailors Monument was dedicated in 1876 to local men who fought in the American Civil War. The central vault of the Renaissance Revival monument held a white marble Statue of Liberty until 1969 when vandals destroyed it.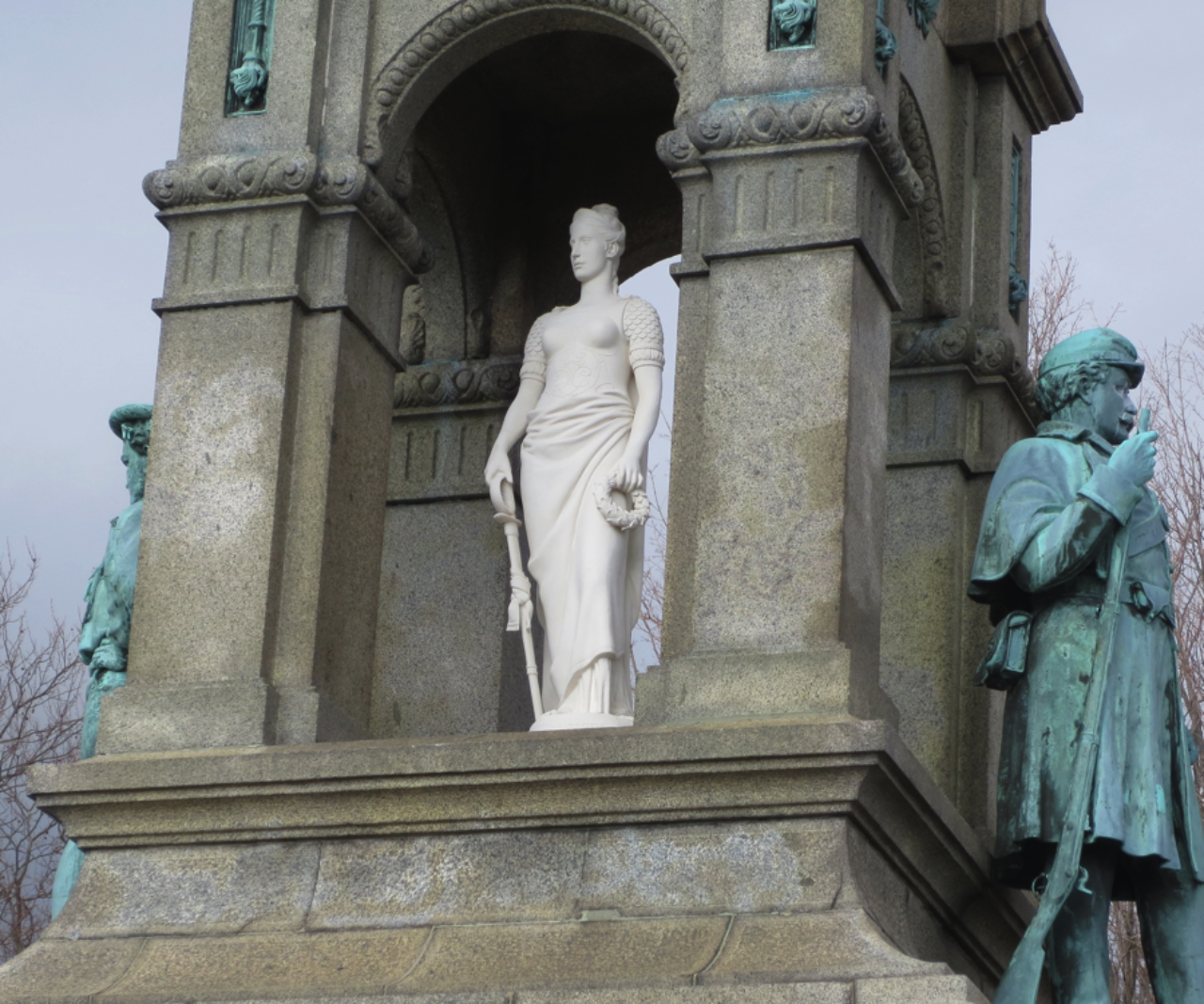 For 40 years, the monument stood empty, until Emily was commissioned by the Friends of Seaside Park to recreate the sculpture. Having majored in figure sculpture at the Lyme Academy College of Fine Arts in Old Lyme, CT, Emily was well prepared to take on the project when she received the commission in 2009.
Using surviving photographs of the 19th Century original, Emily reproduced the Statue of Liberty as a cast sculpture. The process required her to first sculpt the entire piece in clay, which she used to then create a rubber mold for the plaster. While the original sculpture was constituted of marble, Emily's present-day plaster reproduction is a lighter and more durable version.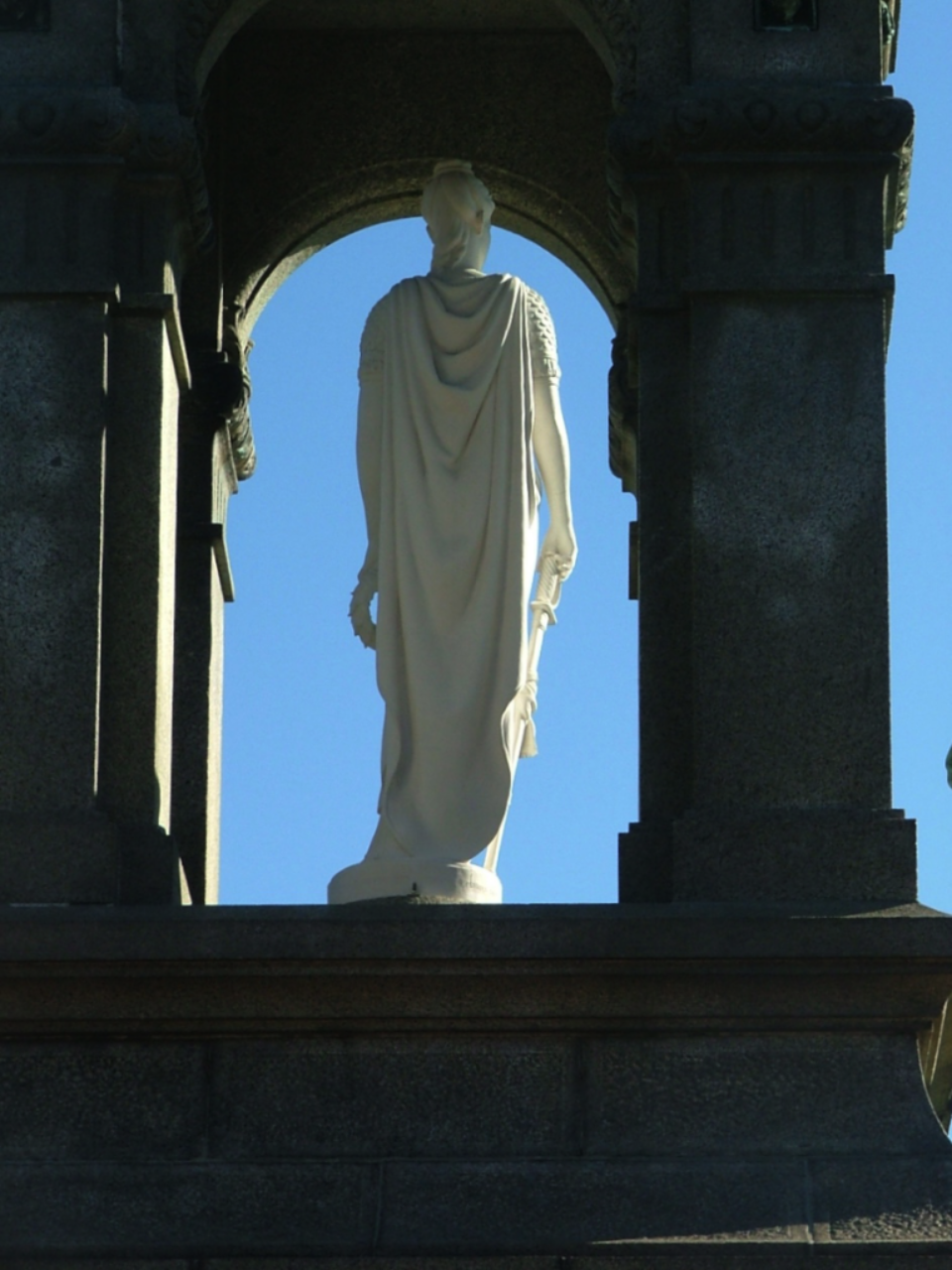 When I asked Emily about the importance of restoring a classical sculpture that had been missing for four decades, she told me, "Classicism gives us an experience in the present, which allows us to reflect upon historic ideals and envision greatness for the future. I hope this sculpture of Lady Liberty has brought a renewed sense of pride and patriotism to the city of Bridgeport."
For Emily, her education at Lyme Academy College – whose arts curriculum is grounded in the classical tradition – was just the start of a continuous learning process. In 2011, she moved to the New York area and began her career in architectural plaster decoration, working closely with some of today's most renowned traditional architects. In New York, Emily also began taking courses at the ICAA, which built upon her training and further cultivated her passion for sculpture and its relationship with classical architecture. "ICAA courses provide me with knowledge that I can apply directly to current working projects," according to Emily. "The ICAA also serves as a valuable community where ideas and relationships develop and opportunities for collaboration are discovered."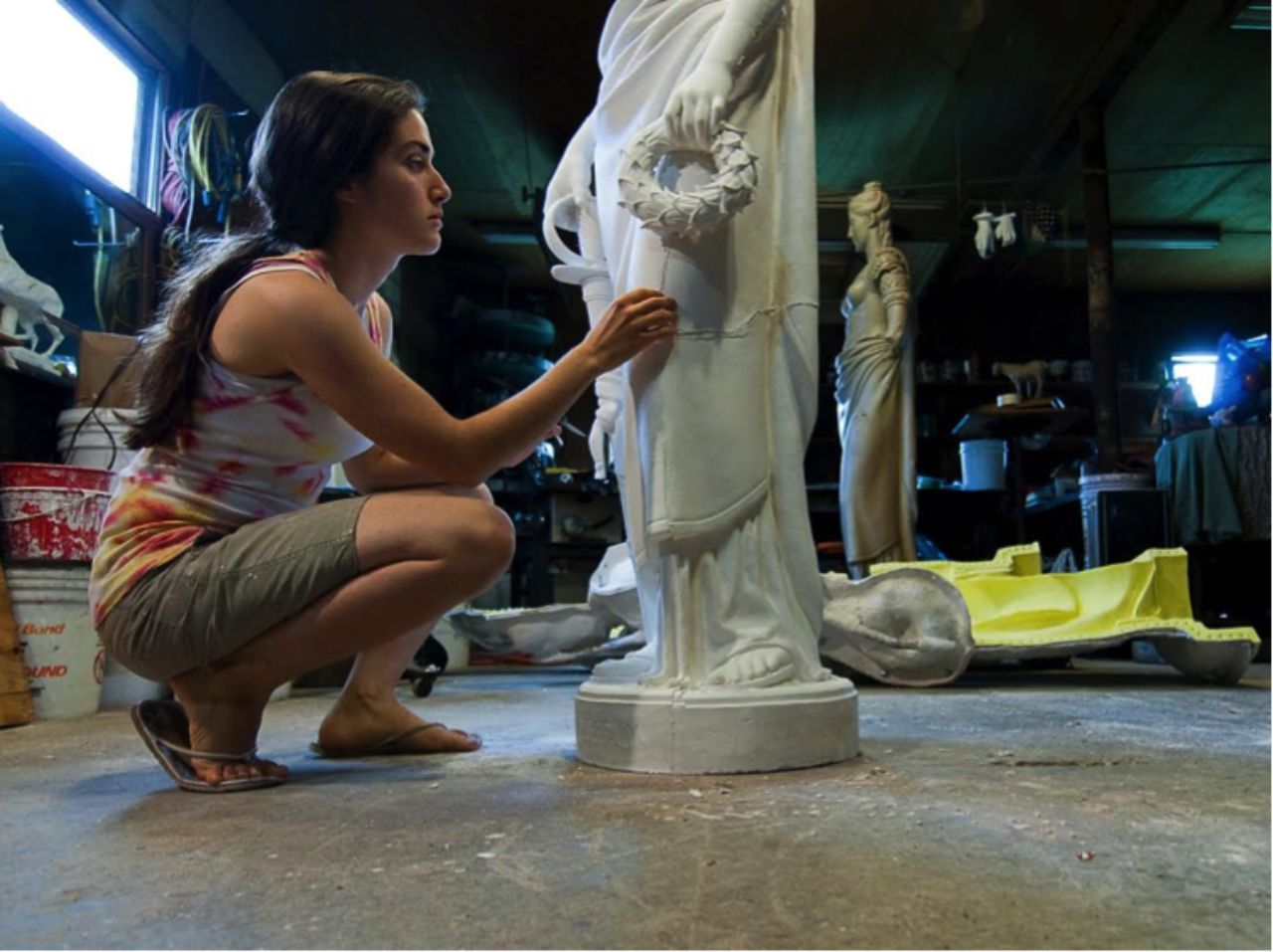 Equipped with her training and experience recreating the Statue of Liberty for Seaside Park, Emily has also contributed to and led other historical reconstruction projects. In 2013, she worked with Hyde Park Mouldings to replicate the U.S. Senate Chamber at the Edward M. Kennedy Institute in Boston. More recently, Emily has worked with Foster Reeve to reconstruct an Adam style plaster ceiling in a Manhattan apartment and an ornate Louis XV crown moulding system for a townhouse on Commonwealth Avenue in Boston. One of her favorite projects was the plaster reproduction of the wall panels and crown mouldings from Marie Antoinette's Petit Trianon bedroom for a residence in San Francisco. In addition to historic reconstruction, Emily also works with architects to create classically inspired designs for new constructions.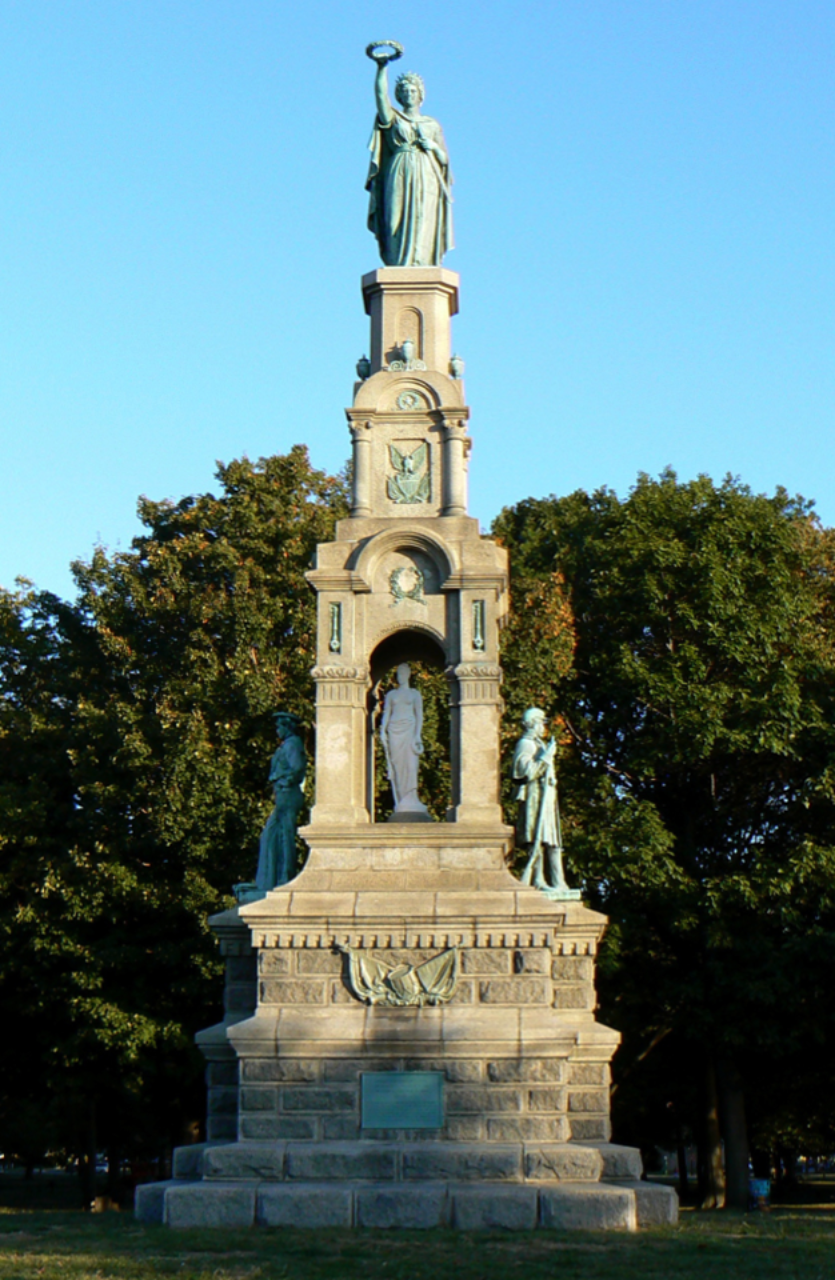 When I asked Emily about her career aspirations, she told me: "I wish to collaborate with the great classicists of our time, designing figurative and decorative sculpture for new monuments, civic, institutional and private spaces. I feel a simultaneous commitment to history and the modern, and I strive to weave this continuous thread through the work I create."
As I travel the country, visiting ICAA chapters nationwide, I'm ever more inspired by the important work young classical architects and designers are doing, and more hopeful for the future of our towns and communities. Congratulations to Emily, Andrew, and the emerging next generation of classicists for their commitment to traditional design and their role in its continuous evolution.
Images of A New Penn Station, courtesy of Andrew Califano Images of Statue of Liberty for Seaside Monument, courtesy of Emily Bedard