Scottish Enlightenment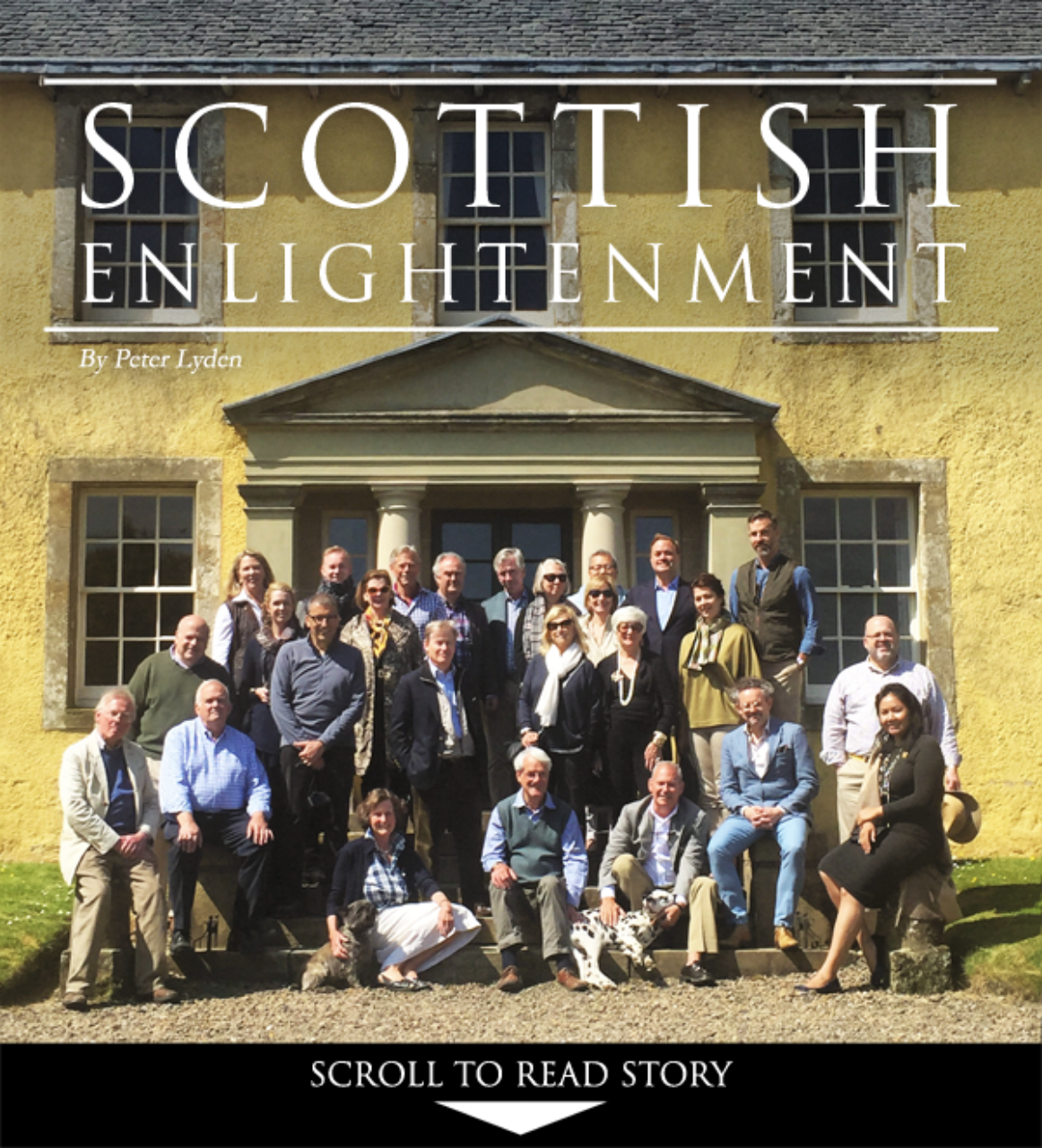 ICAA travel programs provide participants with numerous benefits, including access to some of the world's most remarkable buildings and landscapes, as well as fellowship with other travellers who are passionate about classicism. In June, I had the pleasure of hosting the ICAA's Great Houses & Gardens of Scotland tour. Based in Edinburgh – the "Athens of the North" – my guests and I experienced nothing less than Scottish Enlightenment as we encountered some of Scotland's most magnificent private homes and their hospitable owners.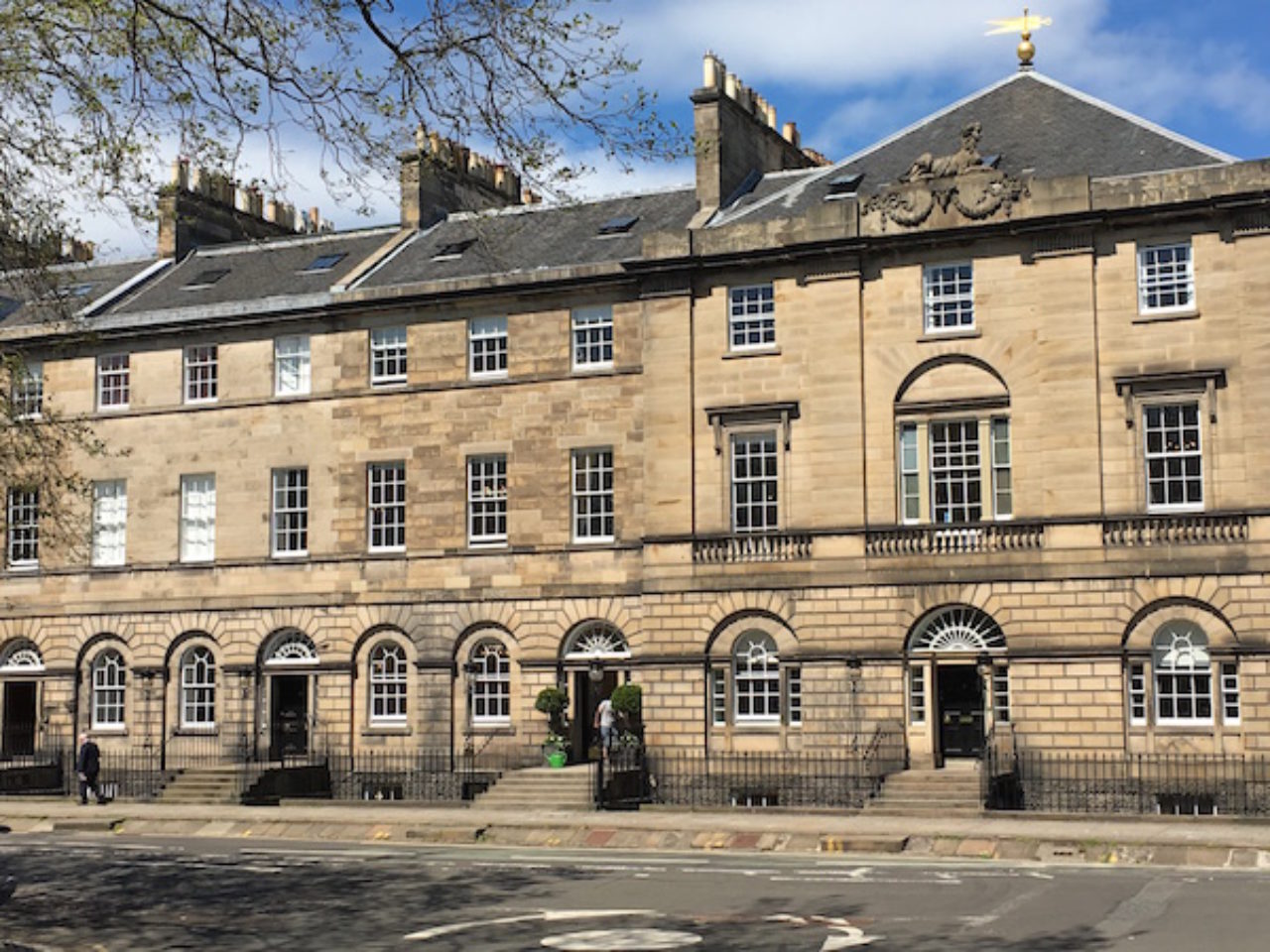 A photo from Charlotte Square, conceived by architect Robert Adam at the end of the 18th Century as part of the "New Town" development project in Edinburgh
I truly believe that learning is most enjoyable when one experiences architecture and art first-hand. Books, websites, and other media have made education in the 21st Century more accessible than ever – but they can only reveal so much about a building or a work of fine art. Hearing the history of great Palladian houses from their owners, as well as scholars of 18th Century Scottish architecture, was tremendously valuable for guests on our "Grand Tour" of Scotland.
We were reminded throughout our journey that no one had more influence on classical architecture in Scotland than the Adam family. Many admirers of classicism are familiar with the work of Robert Adam, but we all developed a deeper appreciation for Robert's father, William, and his brothers, James and John, who also had a lasting impact on Scottish architecture.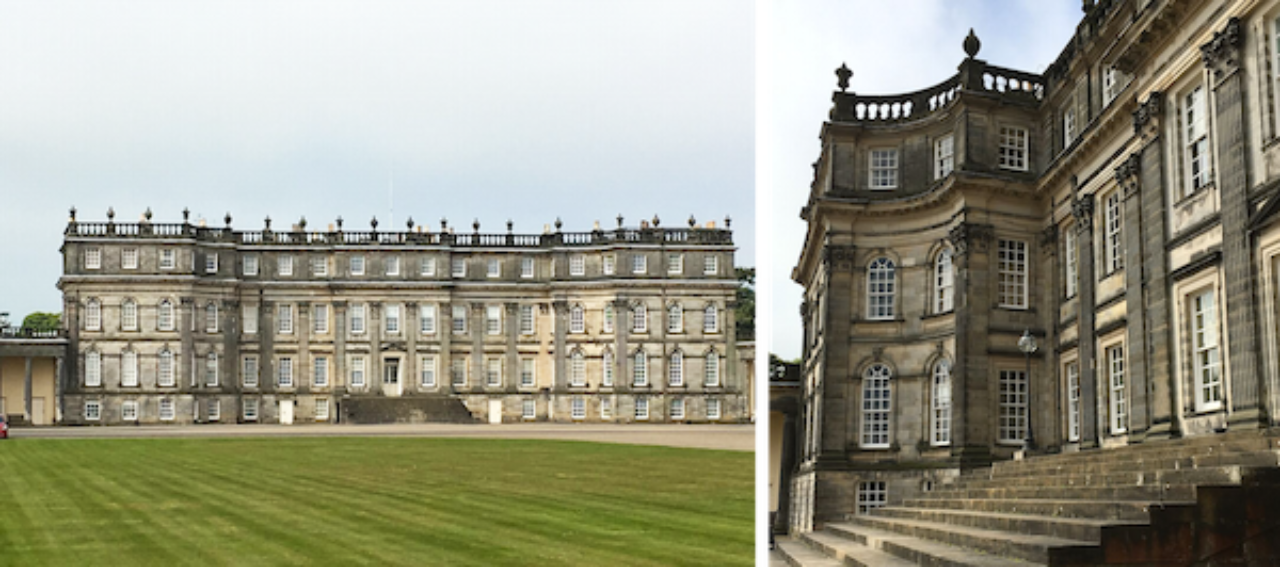 As a reaction to the Baroque period, the Adam brothers introduced to Scotland a neo-Palladian architectural style that incorporated Roman, Greek and Etruscan motifs from antiquity, which they experienced during their many years on the Grand Tour. We credit the Adam family with an architectural approach that unified the building's exterior with its interior design, as well as the surrounding landscapes.
Relishing in our own Grand Tour of Scotland, our group of over twenty ICAA supporters had the opportunity to meet descendants of the Adam family. We viewed personal archives, drawings and even original watercolors by Robert Adam – never before seen by the public.
The Adam family's influence extended beyond Scotland to more distant shores – especially Russia and Ireland – and was a driving force behind America's Federal period. (It is no wonder that nearly all my favorite homes are in these countries!) The Works in Architecture of Robert and James Adam, a book authored by the Adam brothers themselves, illustrates the full range of their design styles – from small villas and medium-sized houses for the gentry, to the grand palatial homes (such as Hopetoun House) designed for the noble elite.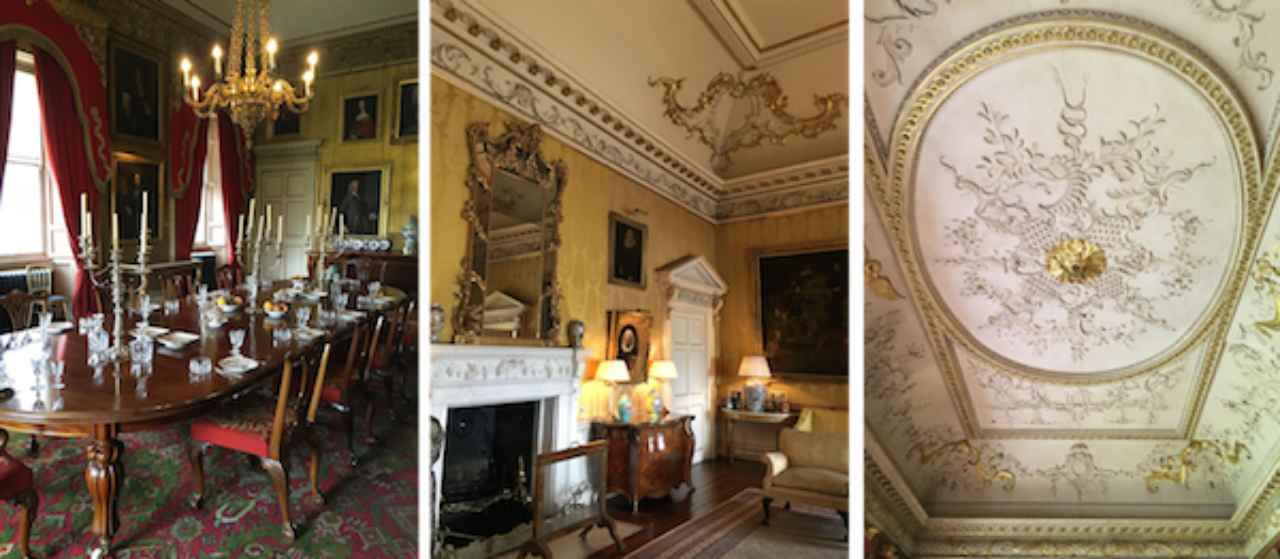 One of the many highlights of our Scottish Grand Tour was a private excursion to Dumfries House, which included a visit to the house's recently restored library. Dumfries was built by Robert and John Adam in the 1750s for William Dalrymple, 5th Earl of Dumfries. However, it was His Royal Highness Prince Charles, the Duke of Rothesay in Scotland, who recently led a fundraising crusade to restore the house and maintain its collection of antique treasures.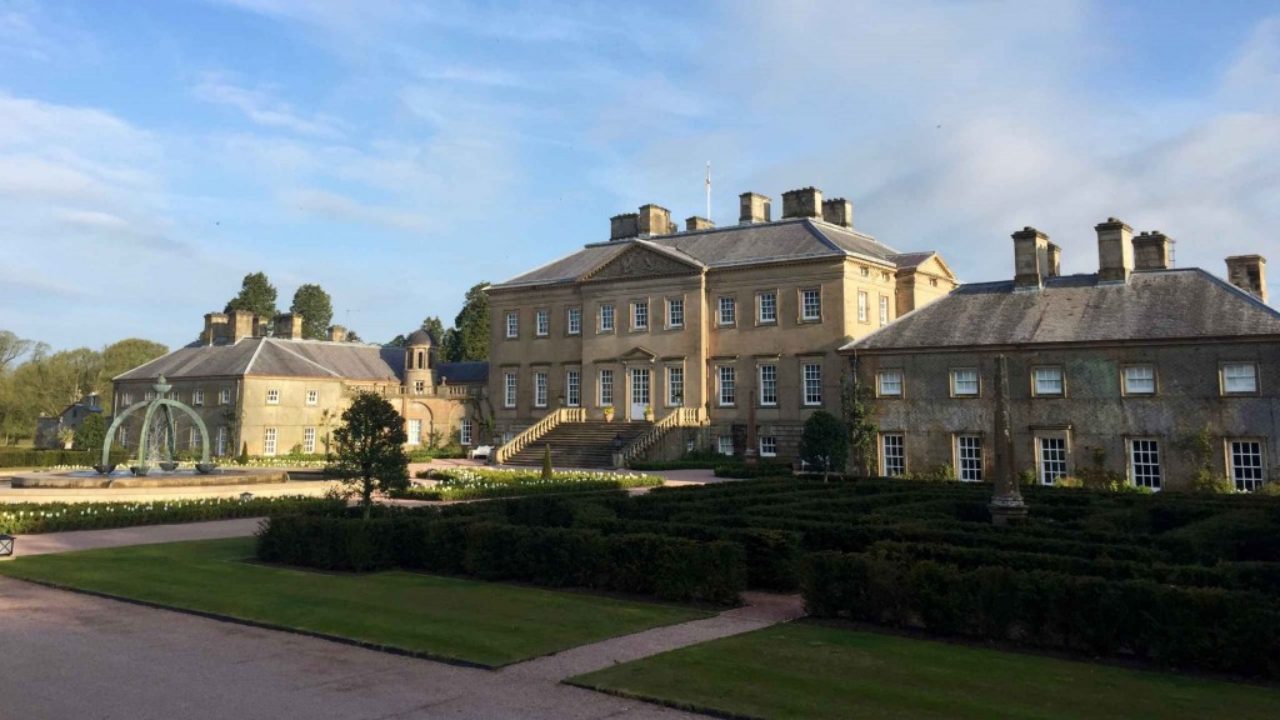 The contents of the house – including a large set of original Chippendale furniture – were in transit to London for auction when Prince Charles, through his vision and leadership, secured a $40 million loan from one of his foundations, in addition to $50 million from other sources, to prevent the sale and return the property to Dumfries.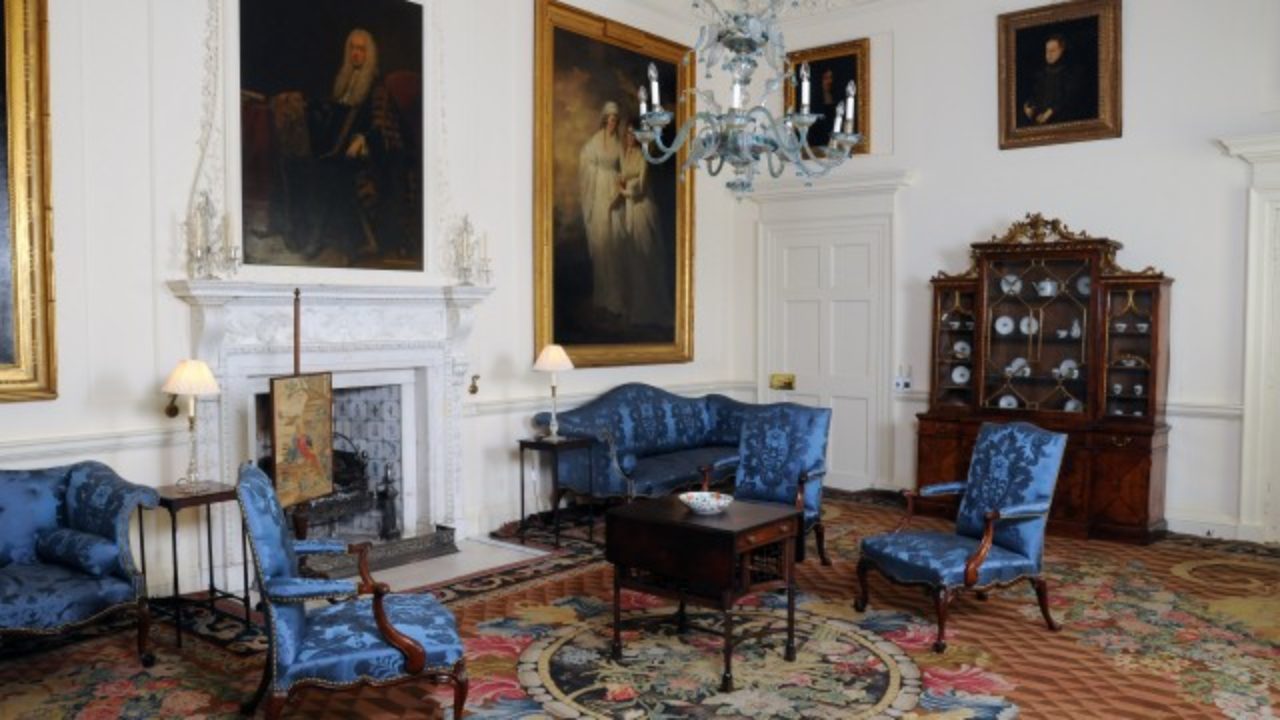 Thanks to HRH Prince Charles and many other generous supporters, Dumfries has since been restored to its original glory. Most importantly, Dumfries has helped to revitalize the local economy through numerous employment opportunities and serves as a critical center of education for the public. We at the ICAA are excited to be working with the Prince's Foundation on future joint educational programming opportunities, uniting in our shared vision of promoting traditional principles and sustainable building practices in our communities.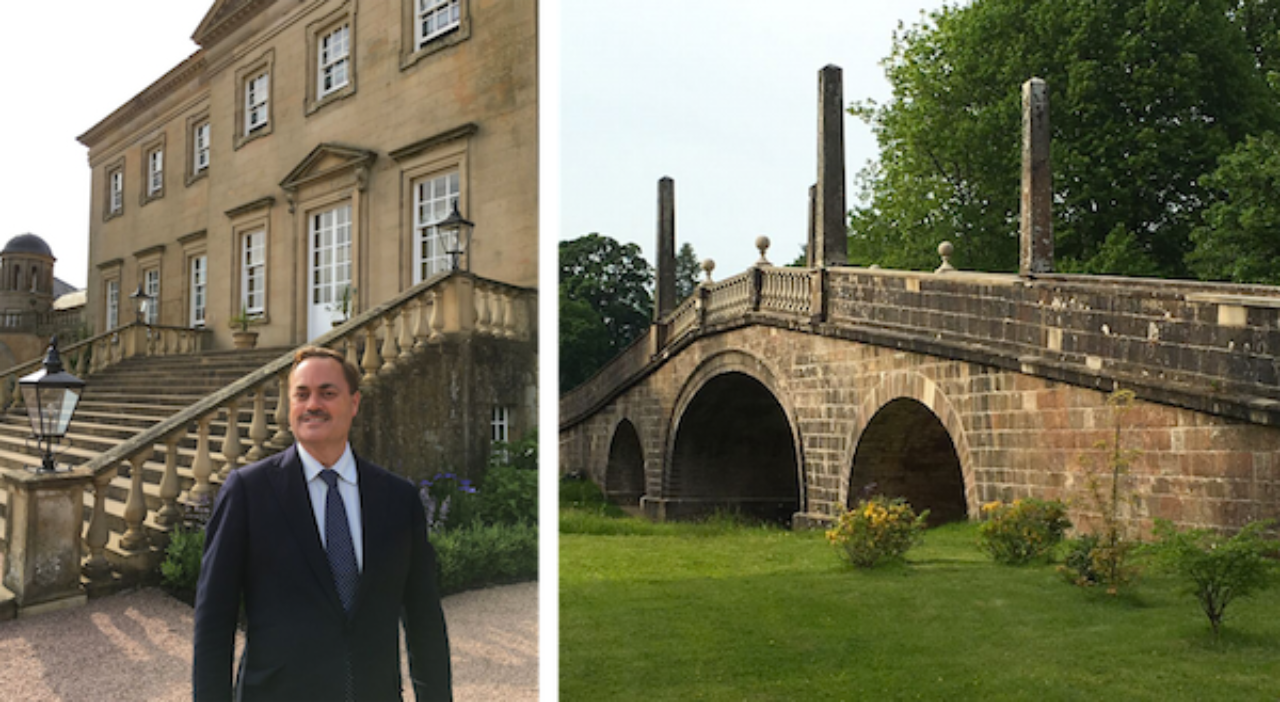 Another cherished experience on the tour was meeting the Duke and Duchess of Fife – Her Majesty Queen Elizabeth II's cousins – for lunch in their portrait-lined dining room. From this experience, we learned so much about Scottish history, such as the Jacobite rebellions of the 17th and 18th Centuries.
In fact, we discovered a great deal about architecture and Scottish history not only from the private houses we visited (such as Kinross House), but also from our fellow travellers, including several renowned architects and designers.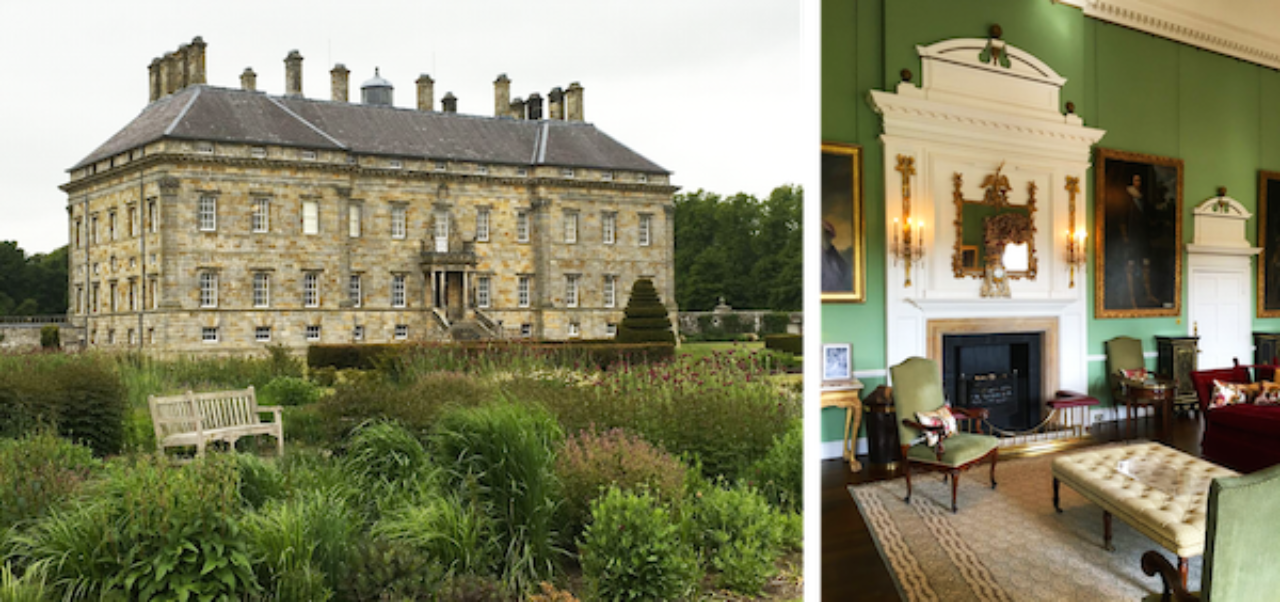 Our tour of the Great Houses & Gardens of Scotland would not have been possible without the expert planning of Lani Summerville of Classical Excursions, as well as Mark Donnelly, who helped to provide access to many of the private homes we visited.
On his decision to restore Dumfries House, Prince Charles said: "I hoped that present and future generations would be able to visit and enjoy the different facets of the life and times of a bygone era and to appreciate British craftsmanship at its best." Dumfries and its architectural counterparts stand before us today not as relics of the past but as symbols of timelessness and endurance in a world that is ever more fleeting. Intellectually and architecturally enlightened, my guests and I left Scotland more aware of this truth than ever before.
We hope to see you on an upcoming ICAA travel program soon.