The ICAA's Christopher H. Browne Drawing Tours
Making a Unique and Valuable Experience More Accessible in 2019
"Last summer's drawing tour has proven to be a great resource for my first year at Notre Dame—I don't know what I'd do without the reference points!" - Ben Shelton, participant, 2018 Drawing Tour of Rome
Ever since antiquity, and continuing through the heyday of the Grand Tour and up to the present, the incomparable educational value of travel has been deeply felt by everyone who is sensitive to the lessons of the past. After all, there is no substitute for the direct experience that a visit to destinations filled with enriching culture, superb architecture, and beautiful art can provide! And starting in 2019, the ICAA is excited to introduce a new domestic Drawing Tour, making the experience more widely accessible than ever before.
I am so proud to know that I am surrounded by so many devotees of classicism and the traditional arts who recognize this tremendous value and, what's more, understand the importance of making life-changing travel and educational experiences available to bright and eager students of architecture and art through their generous gifts, including scholarships.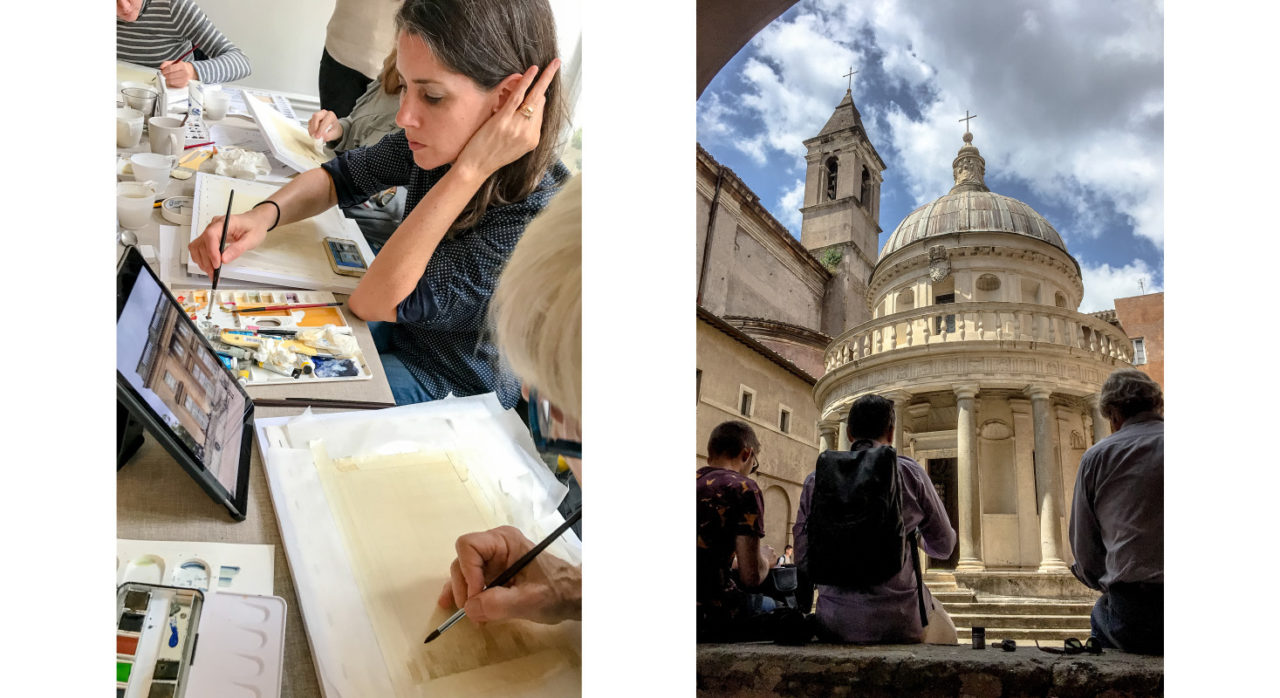 It is a particular pleasure of mine to recognize the lasting impact of one such devotee, the late ICAA Trustee Christopher H. Browne, whose generosity has ensured not only the success of the Christopher H. Browne Drawing Tours, but has provided scholarships for four students annually. Additional scholarships are made available through the generosity of ICAA's Southern California Chapter, Southeast Chapter Board Member Suzanne Kasler, and John LaPolla of LaPolla Designs.

The Christopher H. Browne Drawing Tours are led by highly skilled and experienced architects and designers, and offer a robust curriculum, unique access to architectural and historical sites, and exclusive visits with local practitioners and experts. The combined experience allows participants to draw inspiration from their surroundings and to develop crucial connections between great works of the past and their own contemporary explorations.
Today I am extraordinarily proud to announce the ICAA's new plans for the Christopher H. Browne Drawing Tours, which will make this unique experience available to even more participants. In the fall of 2019 the ICAA will return to Paris, where participants will again engage with practicing architects Kahlil Hamady and Leslie-Jon Vickory and renowned watercolorists, Bernd Dams and Andrew Zega.
"Following in the footsteps of 19th-century American architects, the 8-day Paris program reacquaints practitioners with the city's rich architectural content and expand their design and drawing skills." - Kahlil Hamady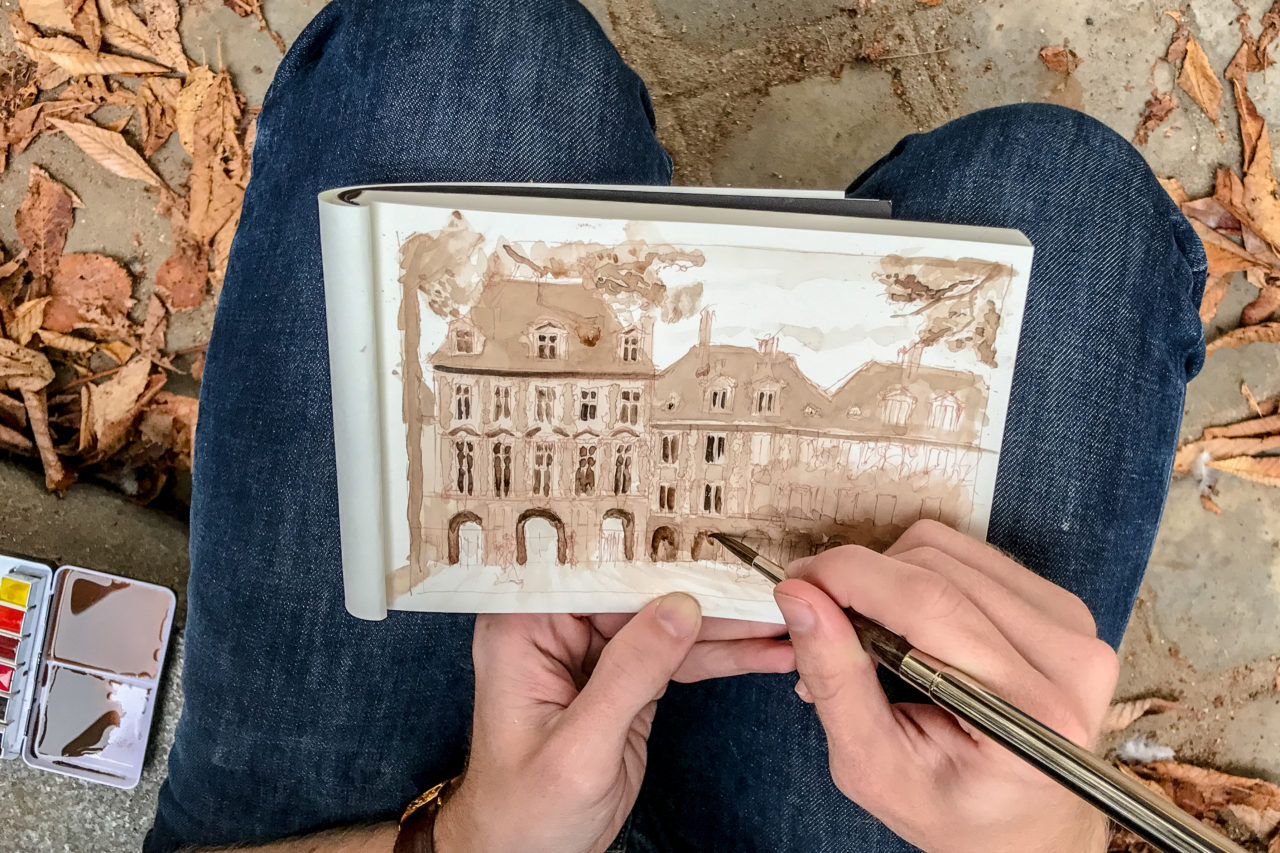 And for the first time, the ICAA is introducing a domestic drawing tour—our first ever—to Colonial Williamsburg, Virginia, making this valuable experience more easily accessible to a greater number of participants. This innovative tour will take place from May 30 to June 2, 2019, and will include an analysis of the urbanism of Williamsburg, explorations of significant public buildings and private homes, out buildings, and gardens, including recent work by architects such as Quinlan Terry. I am so excited knowing how this new tour represents a significant expansion of the ICAA's educational programming.
Beyond 2019, enriching tours are being planned that will take participants to Rome, Italy; Edinburgh, Scotland; Charleston, South Carolina; and many more exciting destinations!
I believe that all ICAA supporters should take great pride in the educational programs that they are helping to support, and the Christopher H. Browne Drawing Tours are especially dear to those who know how potent the intersection of education, art, and travel can be.
Learn more about upcoming Christopher H. Browne Drawing Tours