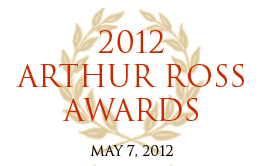 On Monday, May 7, 2012, the University Club in New York City was once again the venue to honor the 2012 Arthur Ross Award laureates. Established in 1982, the Awards were created by Arthur Ross and Henry Hope Reed to recognize Excellence in the Classical Tradition. In 1982, Atlanta architect Philip Trammell Shutze, whose work is revered as one of the twentieth century's most devoted classicists, was honored posthumously as the first awardee in the category of Architecture. Every year since, individuals, organizations, and firms have been acknowledged for their contributions from across the categories of:
Architecture
Artisanship/Craftsmanship
Community Design/Civic Design/City Planning
Education
History/Journalism/Criticism/Writing/Editing/Publishing
Landscape Design/Gardening
Patronage (for the support of a new project, collection, or body of work)
Fine Arts: Painting/Mural Design
Rendering/Sculpture
Stewardship: Historic Preservation for the upkeep and maintenance of an existing entity
Graphics/Photography/Illustration
Every year since 2004, the Arthur Ross Jury selects five recipients for awards from among the categories and since 2007, have recommended to the ICAA Board of Directors to honor someone who has made significant contributions across many of the categories during his or her career. The 2012 winners follow below.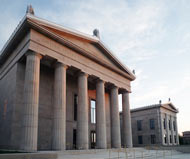 ARCHITECTURE
Hammond Beeby Rupert and Ainge Architects (
HBRA

), Chicago, Illinois

Whose civic and residential commissions demonstrate sensitivity to context, technical expertise, and creative artistry.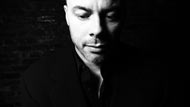 ARTISANSHIP
Rhett Butler, New York, New York
A meticulous craftsman and exacting scientist who has set an unparalleled standard for hardware excellence in the 21st century at the firm of E. R. Butler & Co.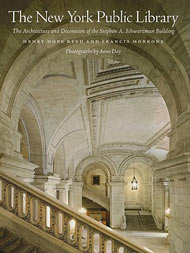 HISTORY

/JOURNALISM
Francis Morrone, Brooklyn, New York
A historian and raconteur who delights readers and engages audiences with his extraordinary knowledge of New York and beyond through books, essays, tours, and lectures.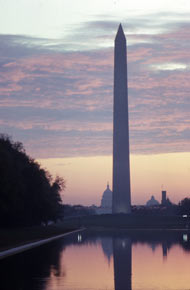 STEWARDSHIP
U.S. Commission of Fine Arts, Washington, DC
Guardians of the artistic, architectural, and urban design character evolving in our nation's capital for more than a century.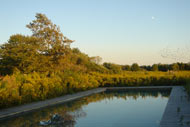 LANDSCAPE
DESIGN
Edwina von Gal, East Hampton, New York
Whose compelling designs tread lightly and knowingly on the land in unexpected and imaginative ways.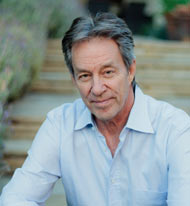 BOARD

OF

DIRECTORS

HONOR
Marc Appleton, Santa Monica, California
Architect, author, teacher, and ICAA trustee emeritus, whose visionary leadership spawned and nurtured the advent of ICAA chapters across the country beginning in Southern California.
The Arthur Ross Awards encompass eleven categories: architecture, artisanship, community design, education, history and publishing, landscape design, painting/mural painting, patronage, rendering, sculpture, and stewardship. There is a limit of five awards selected each year from across this spectrum of vital and mutually-reinforcing roles, along occasionally with special recognition across categories as recommended by the Arthur Ross Awards jury and affirmed by the board of directors as is the case with the multi-disciplinary salute to architect, author, and teacher, Marc Appleton.
The 2012 Arthur Ross Jury Chair, landscape designer, patron of the arts, and ICAA trustee, Kathryn Herman said, "Lively discussion among the jurors coming as they did from far and wide like the Institute itself assured a fine roster of Ross Award recipients in this important anniversary year. Gladly many deserving winners remain in consideration as contemporary classicism sustains its place in the modern world. And more will follow including candidates brought to the table by the future jurors themselves. The board and staff always appreciate word of worthy candidates across categories. I look forward to celebrating in person on May 7."       
Joining Ms. Herman on the jury were:
Donald Albrecht, William Bates, Dara Caponigro, Adele Chatfield-Taylor, Robin Karson, Peter Pennoyer, R. Douglass Rice, and Jean Wiart.
ICAA president, Paul Gunther, said, "In the 20 years since its founding in 1992, the Institute has been strengthened especially during the last ten by its alliance with Classical America. The annual Arthur Ross Awards gathering reminds one and all of the unique value of what we do in education for students, practitioners and an appreciative public alike. It's a chance too to connect Mr. Ross's pioneering example of contemporary classicism with those in so many related fields who can stand on his shoulders today."
He continued: "I and gala co-chair and trustee, Suzanne Santry, speak for all in extending congratulations to the 2012 anniversary-year winners, especially Marc Appleton, whose Board of Directors' salute recognizes his work as author, teacher, architect, advocate, and ICAA steward in joyful combination. For starters, he helped lead the way with the creation of chapters, not only by fostering an overall organizational blueprint, but also by making that blueprint a reality in Southern California, where its chapter's educational dividends can be measured daily."
Sponsorship support for the 2012 Arthur Ross Awards for Excellence in Classical Tradition from the Arthur Ross Foundation, Janet C. Ross, President, means that a greater share of sale proceeds will assist directly with ICAA's education program throughout 2012.