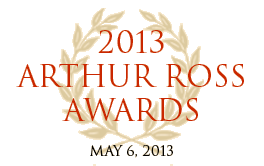 The Institute of Classical Architecture & Art announces the winners of the 2013 Arthur Ross Awards for Excellence in the Classical Tradition. In a dinner to be held in New York on Monday, May 6 at the University Club, the following will be honored, by category: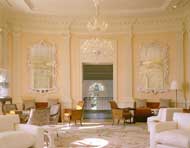 ARCHITECTURE

Fairfax & Sammons Architects, New York and Palm Beach
Attention to architectural proportion is the firm's hallmark: its partners are renowned for their aesthetic refinement in the design of timeless buildings.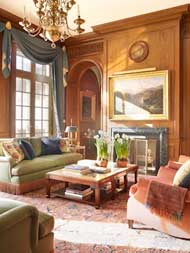 INTERIOR

DESIGN

Thomas Jayne, New York, New York
Drawing upon the past he seeks details that deepen and enliven a room, exquisitely connecting history and place.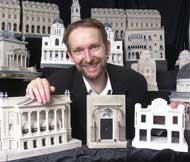 ARTISANSHIP

Timothy Richards, Bath, England
A source of inspiration and delight, his plaster architectural models have advanced the genre of an 18th century art.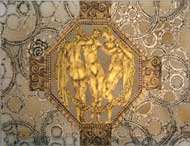 ARTISANSHIP

Miriam Ellner, New York, New York
Her mastery of Verre Eglomisé adds depth and luster to great works of design, sustaining a rare skill of traditional ornament.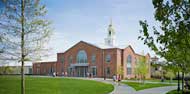 PATRONAGE

Jonathan Nelson, Providence, Rhode Island
His generosity and demanding standards for a new sports campus has engendered renewed enthusiasm for traditional architecture at Brown University.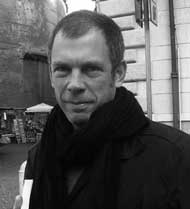 BOARD

OF

DIRECTORS

HONOR

Richard Cameron, Brooklyn, New York
Co-founder of the Institute, teacher, "resident sage," he made an Institute dream a reality: a 21st century Beaux-Arts Atelier.












The award winners were selected from over 100 nominations submitted to a jury chaired by Barbara Eberlein of Eberlein Design Consultants, Ltd. and President of the ICAA Philadelphia Chapter.


"Our team marveled at the quality and breadth of the entries which explored and expressed the ideals of classicism in architecture, landscape architecture, craftsmanship, artisanship and, for the first time, interior design. There were also important additions to our body of knowledge in history, research and publishing. We were particularly impressed by the notable accomplishments in stewardship and patronage; without these champions, our built environment would not enjoy such beauty and integrity."


She was joined on the national jury by Robert Baird, Kate Brodsky, Melissa del Vecchio, Coby Everdell, John Margolis, Scott Merrill, Peter Pennoyer, and Barbara Sallick.


Established in 1982 by Classical America chairman of the board, Arthur Ross, and its president, Henry Hope Reed, the awards have recognized the achievements and contributions of architects, painters, sculptors, artisans, landscape designers, educators, publishers, patrons, and others dedicated to preserving and advancing the classical tradition. 2013 is the first year we have included the category of Interior Design.


ICAA president, Paul Gunther added, "A growing national roster of members thanks and commends the awards jury for this year's selections. Together, they exemplify well our mission to sustain and interpret the best lessons from our design past for the sake of a better and more humane built future across the country. We are pleased that the memory of Arthur Ross is celebrated with those to be honored on May 6, 2013."